Mattingly believes Beckett won't be out long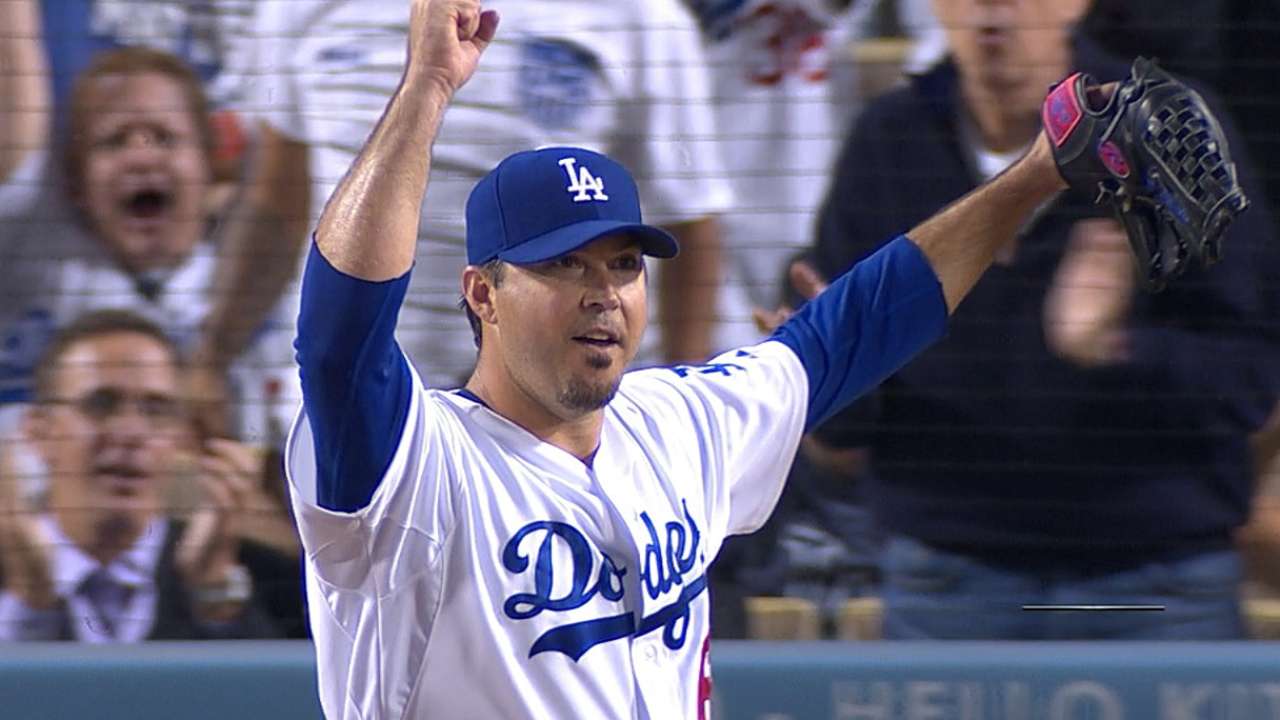 DETROIT -- Dodgers manager Don Mattingly downplayed the severity of the left hip impingement syndrome that put starting pitcher Josh Beckett on the 15-day disabled list.
"I can't say for sure, but I'm pretty confident it won't be months and months," Mattingly said of Beckett's likely return. "He's been dealing with it and pitching well. We hope a little time off will help. We're confident he'll be back and able to pitch."
Depending on the severity of hip impingement, it can lead to a torn labrum and necessitate surgery. But the Dodgers don't believe that's the case with Beckett.
Clayton Kershaw missed a start with hip impingement late in the 2012 season, but he never went to the disabled list or needed surgery.
Beckett received a cortisone injection on Monday. The club expects him to begin rehab this week and possibly return by the end of the month.
Ken Gurnick is a reporter for MLB.com. This story was not subject to the approval of Major League Baseball or its clubs.