Puig set to showcase power in Home Run Derby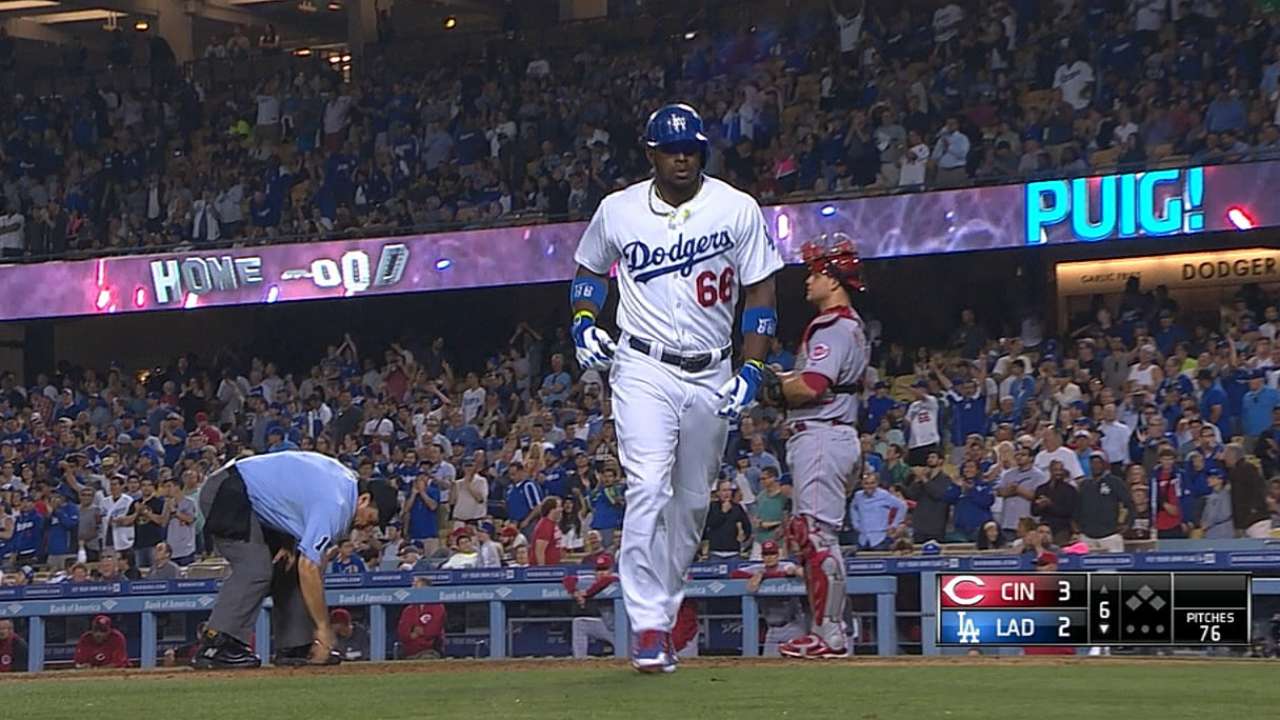 DETROIT -- Dodgers outfielder Yasiel Puig said he will participate for the National League in the Gillette Home Run Derby.
Puig will be ready to take aim at Target Field at 5 p.m. PT on Monday night on ESPN, and in Canada on Sportsnet.
Puig said he accepted the invitation of captain Troy Tulowitzki.
Puig won a starting spot in the NL All-Star lineup by finishing third in fan voting for outfielders. It is the second-year Puig's first All-Star appearance.
Puig had 12 home runs entering Tuesday's opener vs. the TIgers, although he went the entire month of June without hitting one.
Manager Don Mattingly said he wasn't concerned about the competition compromising Puig's swing.
"Watch him in batting practice and he's launching balls all the time," Mattingly said. "I don't think it's that big a deal."
There is one unclaimed spot in each league. Those announcements will come Thursday.
A new format has been installed, as the five players from each league will receive seven outs instead of the usual 10 in the first round. The player who hits the most homers in each league will receive an automatic bye to the third round (semifinals). The next two players from each league with the most homers will square off against one another in a head-to-head matchup in the second round (seven outs), with the two winners advancing to the semifinals against the league's top seed (again, with seven outs).
The final round will also consist of seven outs, and, if necessary, the first tiebreaker would allow each of the two remaining participants three swings apiece.
If you can't wait for the actual Derby, the MLB.com Home Run Derby mobile game is a good way to immerse yourself in the action immediately, with Target Field serving as the setting. The game is available for download on the Apple App Store and Google Play. New for 2014 is Multiplayer Derby Mode, Achievements and Objectives.
Ken Gurnick is a reporter for MLB.com. This story was not subject to the approval of Major League Baseball or its clubs.