Van Slyke out, Ethier in against lefty De La Rosa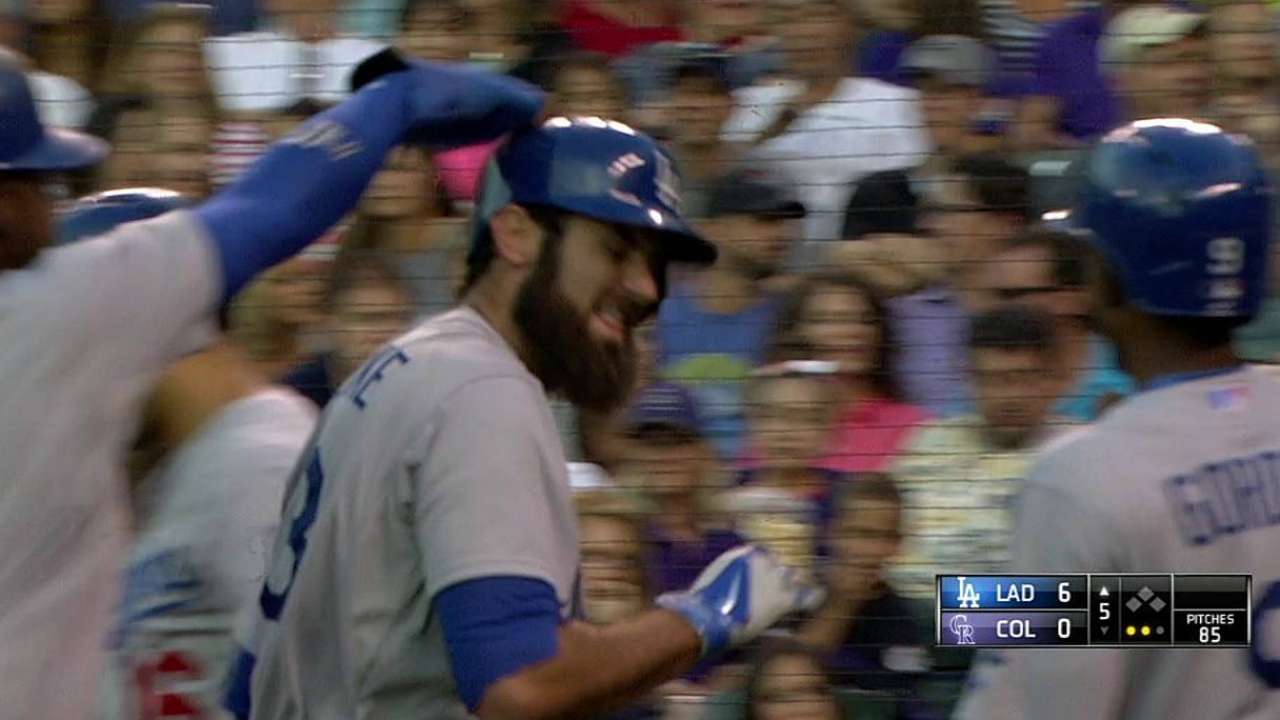 DENVER -- Scott Van Slyke homered against a right-hander Friday night and wasn't in the Dodgers' lineup Saturday against a left-hander. What's going on here?
Manager Don Mattingly gave his explanation for the lineup decision.
"Being 0-for-12 against [Colorado starter Jorge De La Rosa] doesn't help his case," Mattingly said. "I know he'll play tomorrow [against lefty Yohan Flande]. If he plays today, that's four in a row and I don't want to break him down. And Andre [Ethier] is swinging the bat well."
The right-handed-hitting Van Slyke had home runs in two of the past three games, eight on the season, as many as Matt Kemp in 162 fewer at-bats. Van Slyke's .563 slugging percentage and .973 OPS lead the club.
In the past week, Ethier had gone 10-for-24 with four extra-base hits and seven RBIs.
Mattingly also rested second baseman Dee Gordon (starting Miguel Rojas) and had Yasiel Puig leading off.
Ken Gurnick is a reporter for MLB.com. This story was not subject to the approval of Major League Baseball or its clubs.