Elbert shut down; Crawford starts rehab at Triple-A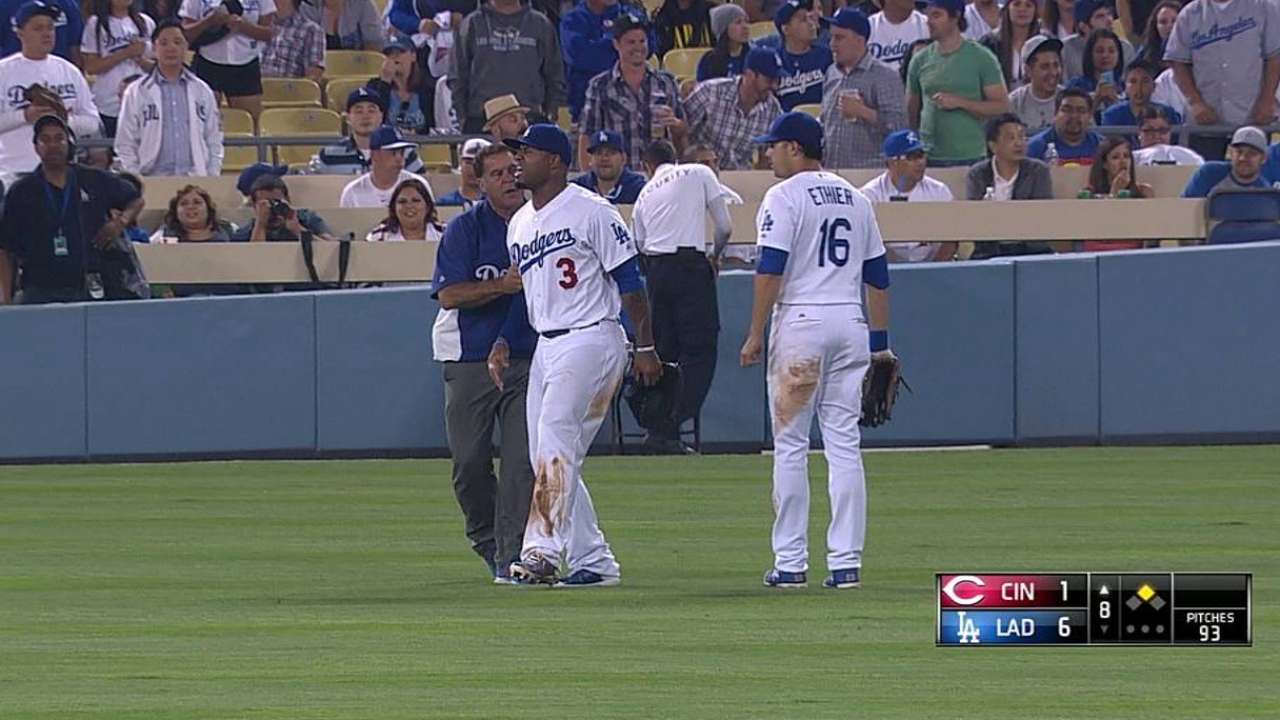 DENVER -- The rehab ordeal of Scott Elbert continued Saturday with word that he's been shut down because of a sore toe on his left foot.
Elbert pitched in back-to-back games this week for the first time since his return from Tommy John surgery. The toe problem, although not serious alone, prompted a weeklong shutdown because management didn't want him to alter his mechanics trying to pitch through it.
Meanwhile, outfielder Carl Crawford started a rehab assignment with Triple-A Albuquerque Saturday night after missing six weeks with a sprained ankle, but he was limited to four innings because of a rain delay.
Scheduled to play six innings, according to Dodgers manager Don Mattingly, Crawford, playing left field, went 1-for-2 with a run scored. His single was a line drive and he went from first to third on Jamie Romak's single.
But after a rain delay of more than an hour, Crawford was replaced when play resumed. He is expected to play five or six games for Albuquerque, Mattingly said.
Mattingly said he's "not that worried" about the disruption Crawford's return could cause.
"We'll deal with it when he gets here," said Mattingly. "We're playing good and I don't expect too many changes messing with it."
But Mattingly cautioned not to conclude that means Crawford won't play.
"You never know what happens in five or six days," he said. "Things tend to work themselves out."
Ken Gurnick is a reporter for MLB.com. This story was not subject to the approval of Major League Baseball or its clubs.