Hanley OK after hit by pitch leads to early exit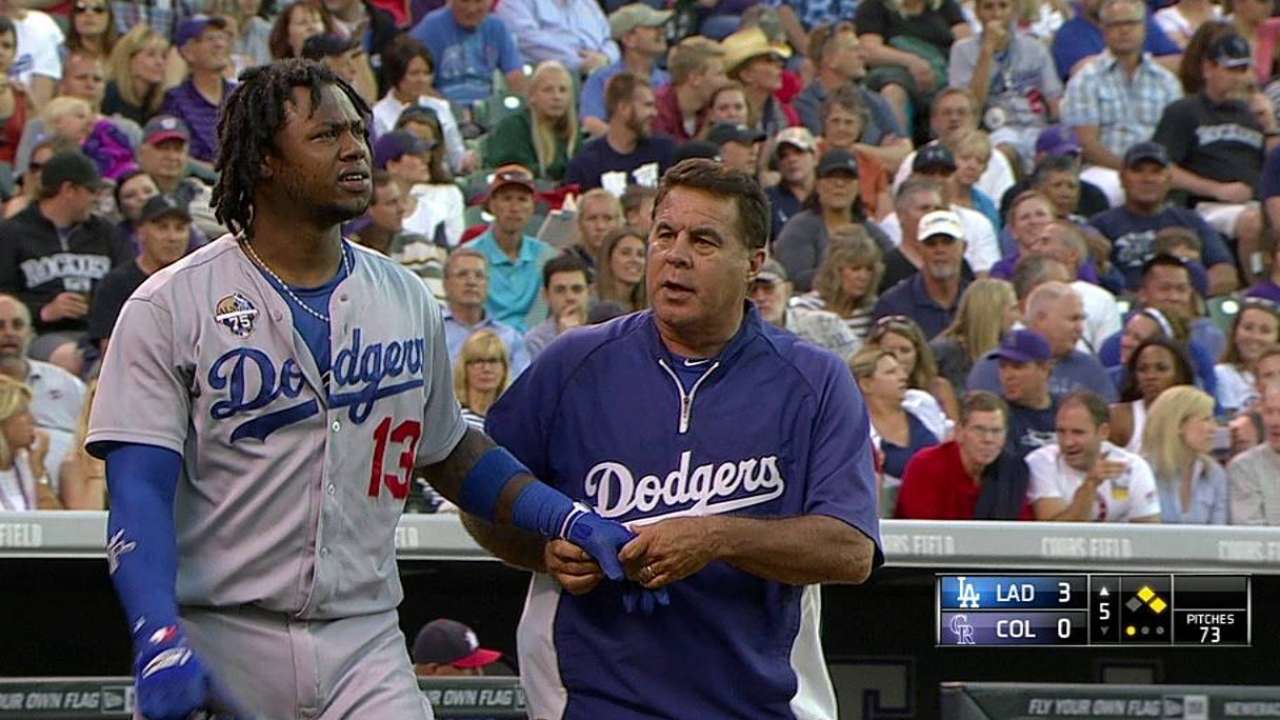 DENVER -- Dodgers shortstop Hanley Ramirez is "fine," manager Don Mattingly said after removing him for precautionary reasons because he was struck on the back of the left hand by a pitch from Rockies starter Jair Jurrjens.
No X-rays were taken and none are planned, the club announced.
"He could have stayed in," Mattingly said Friday night after the Dodgers' 9-0 victory over the Rockies. "I was going to give him a day off tomorrow, but now he'll play."
Ramirez initially stayed in the game, stole second base and scored on Scott Van Slyke's three-run homer.
But with an eight-run lead, Erisbel Arruebarrena took over for Ramirez at shortstop, as he did the night before in the bottom of the eighth inning.
Ramirez hasn't been on the disabled list this season, but he has been nursing injuries to his shoulder, calf and hand. He has started 72 of the Dodgers' 89 games.
Ken Gurnick is a reporter for MLB.com. This story was not subject to the approval of Major League Baseball or its clubs.