Kemp given night off; Van Slyke in left field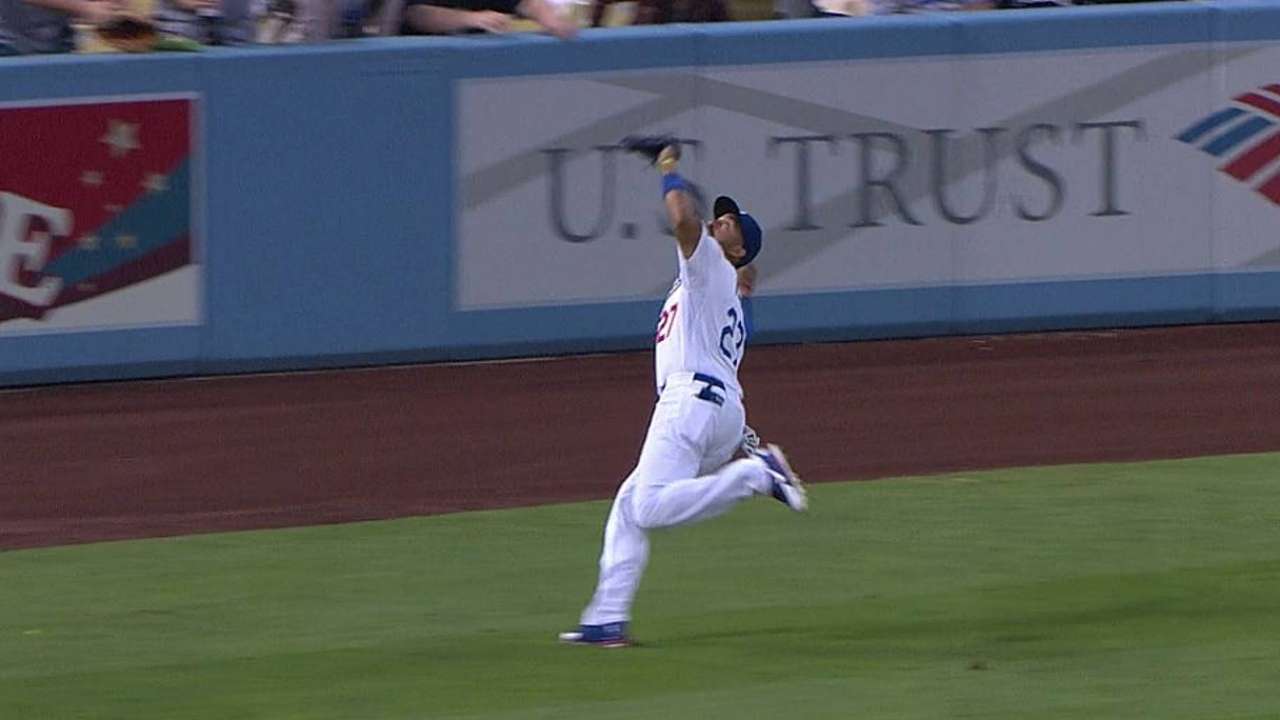 DENVER -- Matt Kemp was out of the starting lineup on Friday night, snapping a streak of 35 consecutive starts in left field. He was replaced by Scott Van Slyke.
"Today is just a day off for Matt," said Dodgers manager Don Mattingly. "I felt like he's been going really hard."
Kemp hasn't regained the power or speed from his near-miss MVP season of 2011, but since June 6 he's hitting .309, which coincides with the club's turnaround.
"I'm happy with Matt," said Mattingly. "His game, his energy … this is nothing more than a day off. I'm sure he wouldn't say he needed it, but it'll be good for him."
Meanwhile, Van Slyke has emerged as the club's fourth outfielder, starting mostly against left-handed pitching, and one of the more versatile players on the team.
"His value is that he plays all over and plays it well," said Mattingly, who has started Van Slyke at all three outfield positions and first base. "We trust Scott everywhere. If he got more at-bats against righties, I think he'd do OK, but that's not the situation he's in right now."
Ken Gurnick is a reporter for MLB.com. This story was not subject to the approval of Major League Baseball or its clubs.