Hanley returns to lineup against Rockies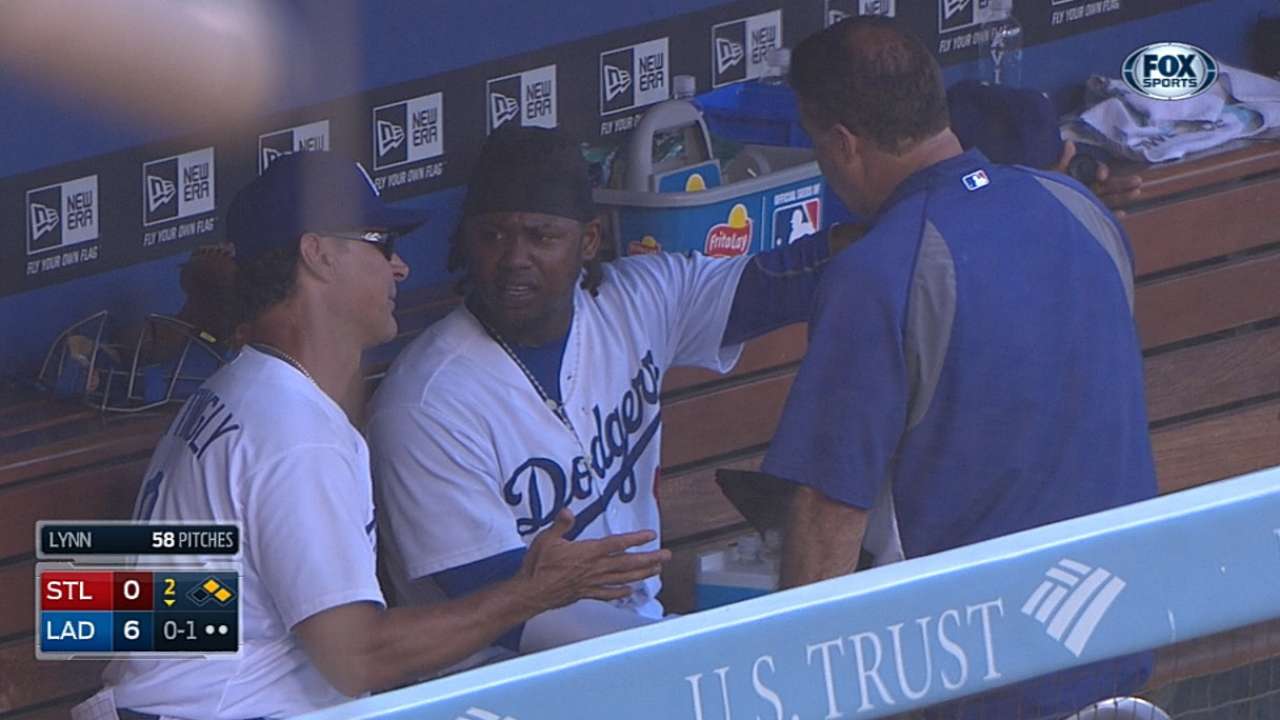 DENVER -- The Hanley Ramirez saga took a positive turn on Thursday, when his calf and shoulder passed on-field tests and he was returned to the Dodgers' starting lineup at shortstop for the opener of a four-game series with the Rockies, going 0-for-2 with two walks.
Ramirez has been nursing calf and shoulder ailments, but has somehow stayed off the disabled list, being used sporadically as a pinch-hitter. Manager Don Mattingly, who has flip-flopped on the likelihood of Ramirez being placed on the disabled list, watched the workout and said he was convinced Ramirez was healthy enough to play and get to the All-Star break.
"I feel he can run 100 percent," said Mattingly. "I don't think he's playing three-quarters. We're not afraid he's going to get hurt. The fact he can run changes things, because we don't have to pinch-run for him and use two players. He feels really good. He ran pretty good."
Mattingly said Ramirez probably wouldn't play all four games in Denver, and added that a two-game series in Detroit that follows was a factor in the decision because Ramirez can be the designated hitter in those games.
Ramirez, in the final year of his contract, said he's happy he hasn't been on the disabled list after two visits last year and predicted that he will finish strong after hitting .271 coming into Thursday's game and missing 16 starts because of various ailments.
"My numbers at the end of the year are going to be there," Ramirez said. "It's all about winning and winning and winning. They want me to take it easy. I can't do it. It's just the way I play the game."
Ramirez has 11 home runs and 46 RBIs, the same production as likely All-Star Yasiel Puig. But he said expectations are high.
"That's my fault. That's my fault," Ramirez said. "I should be hitting .700 with 40 homers and 200 RBIs. I just work hard every day to get better. That's all I can do."
Ken Gurnick is a reporter for MLB.com. This story was not subject to the approval of Major League Baseball or its clubs.