Tulo to talk Home Run Derby with Puig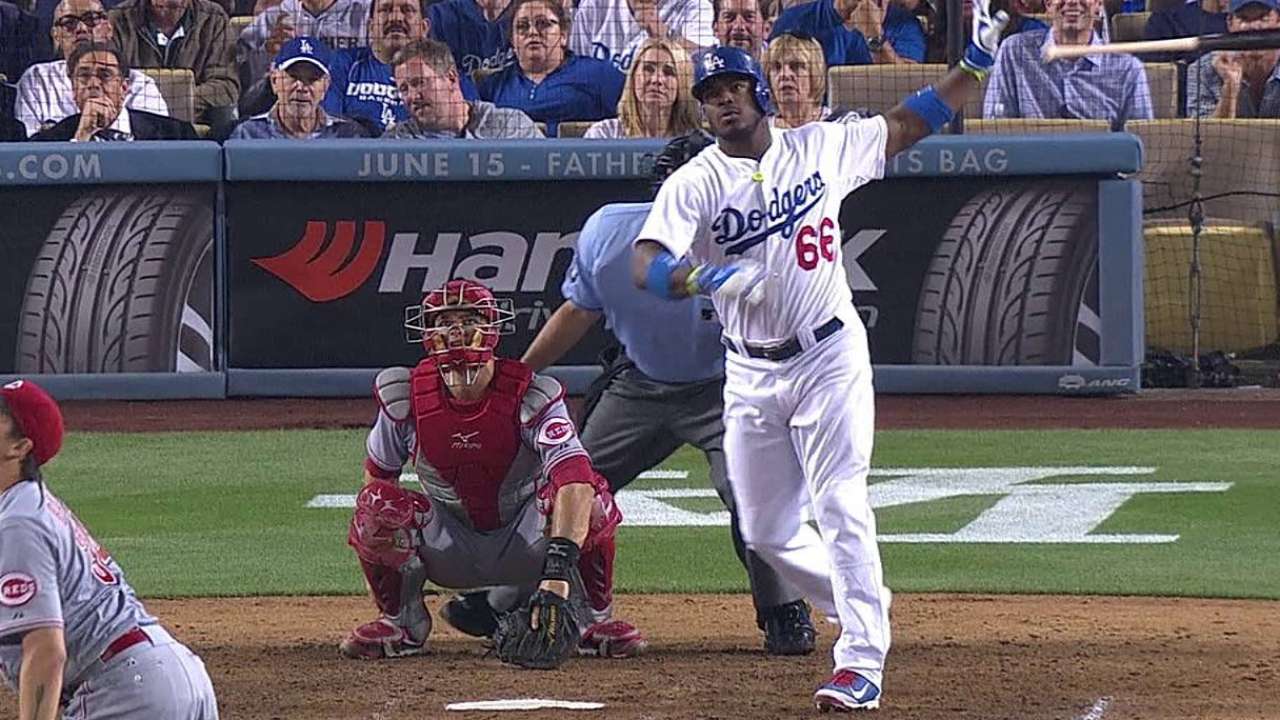 DENVER -- All-Star captain Troy Tulowitzki told reporters he would talk to Dodgers outfielder Yasiel Puig about participating in the All-Star Home Run Derby, even though Puig hasn't hit a home run since May 28 (125 at-bats), entering Thursday's game at Coors Field.
Dodgers manager Don Mattingly was asked if he was surprised Puig has been kept in the ballpark for so long.
"I'm a little surprised at that, but to me, he doesn't really look like a home-run guy," Mattingly said. "He has home-run power. But he's more a line-drive hitter."
Mattingly said the lack of home runs from Puig doesn't bother him.
"I look at how he's swinging the bat," Mattingly said. "To me, the Cardinals frustrated him a little. He hit some balls in Kansas City that could have been home runs anywhere else. Young guys get frustrated and start changing stuff. For me, he needs to stay in the middle of the field and he's better."
Ken Gurnick is a reporter for MLB.com. This story was not subject to the approval of Major League Baseball or its clubs.