Dodgers recall Arruebarrena, Triunfel to Triple-A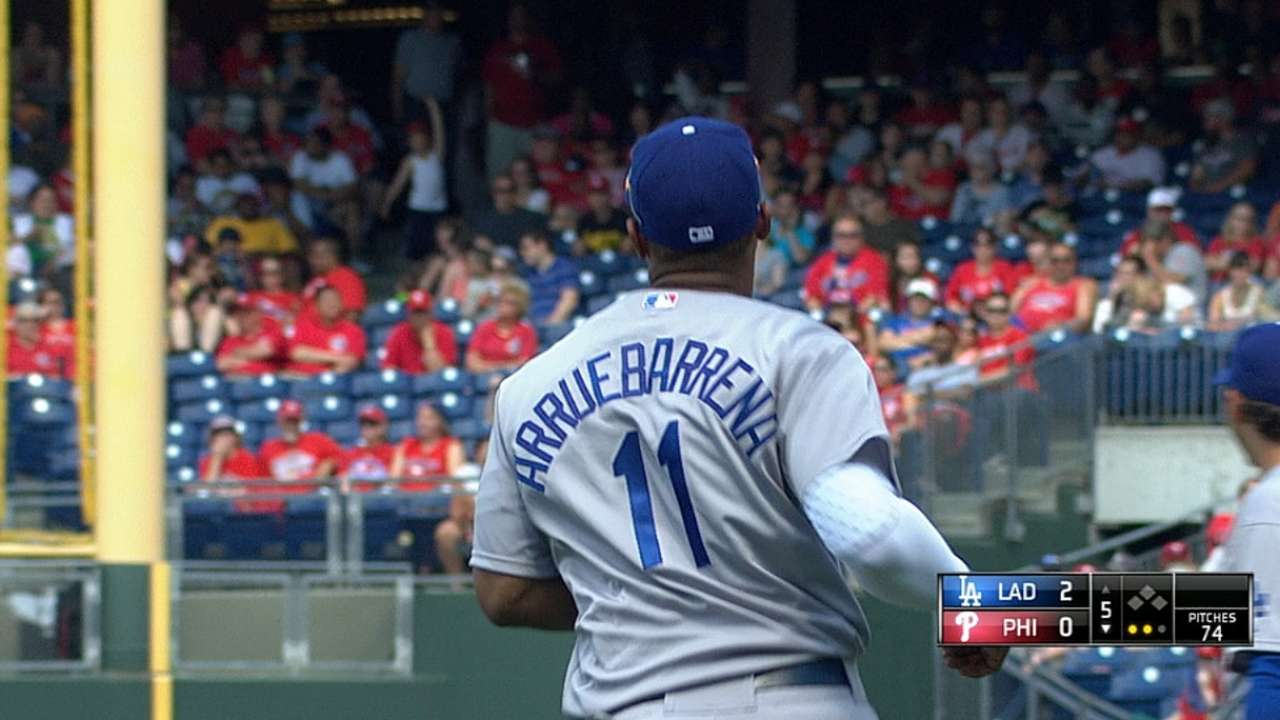 DENVER -- Infielder Carlos Triunfel's rough game Wednesday, and a minor injury to the throwing hand of Miguel Rojas, led the Dodgers to recall Cuban infielder Erisbel Arruebarrena on Thursday and return Triunfel to Triple-A Albuquerque.
Rojas was replaced at third base in the seventh inning on Wednesday by Juan Uribe. He said the fingernail split when a first-inning grounder by Jason Kipnis hit it. It was hit again by a Yan Gomes grounder in the sixth inning that led to his error. The finger went numb when Rojas singled off the end of the bat in the bottom of the sixth.
Triunfel had a defensive meltdown in the game. He was charged with one error, dropped a potential double-play relay and wasn't ready for a throw from the outfield during Cleveland's winning eighth-inning rally. Triunfel was claimed off waivers from Seattle earlier this year.
Arruebarrena spent two weeks with the Dodgers earlier this season, but was returned to Albuquerque after playing in only six games because the team didn't want him getting limited playing time. He was signed for five years and $25 million this Spring and hit .357 in 20 games for Albuquerque.
Ken Gurnick is a reporter for MLB.com. This story was not subject to the approval of Major League Baseball or its clubs.