Trio looking for final All-Star Game voting boost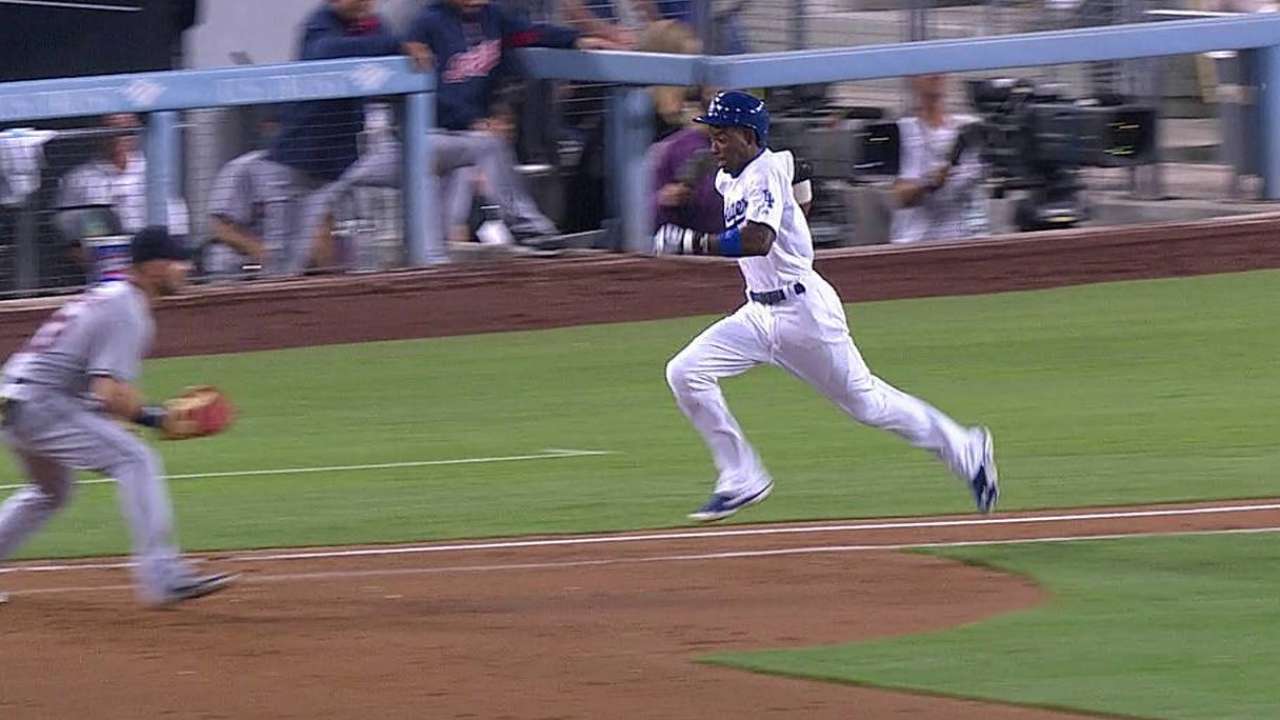 LOS ANGELES -- The final stretch is nearing, and the Dodgers still have a couple of All-Star hopefuls.
Yasiel Puig, Dee Gordon and Adrian Gonzalez are the Dodgers' best chances to earn starts in the 2014 All-Star Game in Minnesota. All three have slipped in the fan vote -- Puig is still a projected starter with his third-place standing in the outfield vote -- but there could be enough time to secure an All-Star appearance for one or more.
From Puig playing with puppies and being scheduled to appear on Jimmy Kimmel Live on Wednesday night to Chone Figgins' "Vote for Dee" T-shirt, there has been plenty of campaigning as voting nears its end.
Puig has a .314 batting average and a .401 on-base percentage, Gordon leads the Major Leagues with 40 stolen bases and nine triples and Gonzalez leads the Dodgers with 14 home runs and has hit safely in eight of his last 10 games.
Fans can cast their votes for starters at MLB.com and all 30 club sites -- online or on a mobile device -- using the 2014 All-Star Game MLB.com Ballot Sponsored by Experian until Thursday at 8:59 p.m. PT. The 2014 All-Star Game will be played at Target Field on Tuesday, July 15.
Michael Lananna is an associate reporter for MLB.com. This story was not subject to the approval of Major League Baseball or its clubs.