Decision on Hanley, DL coming soon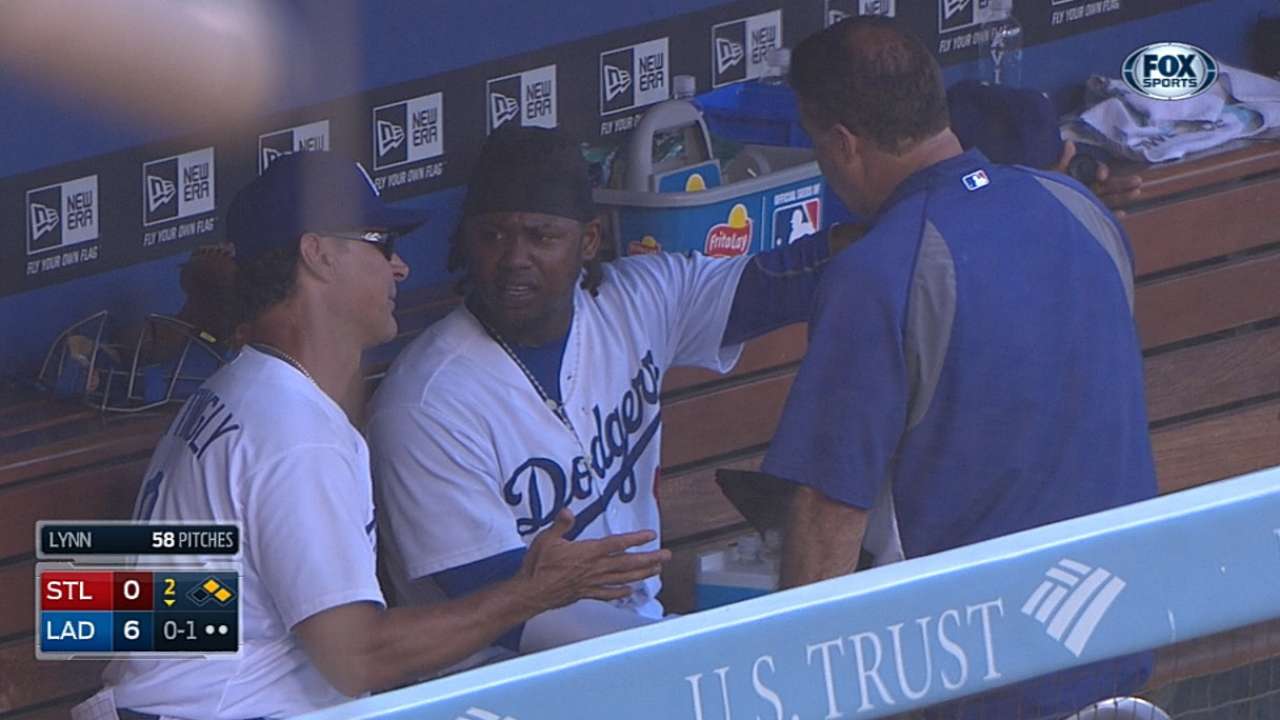 LOS ANGELES -- With Dodgers shortstop Hanley Ramirez continuing to battle various ailments, a stint on the disabled list could be forthcoming.
"I think tomorrow's our drop-dead day as we get into Colorado," manager Don Mattingly said. "We'd like him to be ready to go after the All-Star Game."
Ramirez was not in the starting lineup again in Wednesday's 5-4 loss, but he did pinch-hit for catcher A.J. Ellis in the ninth inning and ended up reaching on a walk. He's started just once in the last nine games -- on Saturday against St. Louis -- and he lasted just two innings in that game before tweaking his left calf.
Ramirez has dealt with an arthritic right shoulder, a right ring finger contusion and left calf tightness, and though he's been available as a pinch-hitter in the last three games, Mattingly said that might not be enough to keep him off of the disabled list.
"We'd like to get him totally healthy, that's the main thing," Mattingly said. "We don't want to DL anybody, and we're obviously better with Hanley. But we also want him healthy."
Michael Lananna is an associate reporter for MLB.com. This story was not subject to the approval of Major League Baseball or its clubs.