Puig, Uribe, A-Gon out of Dodgers' lineup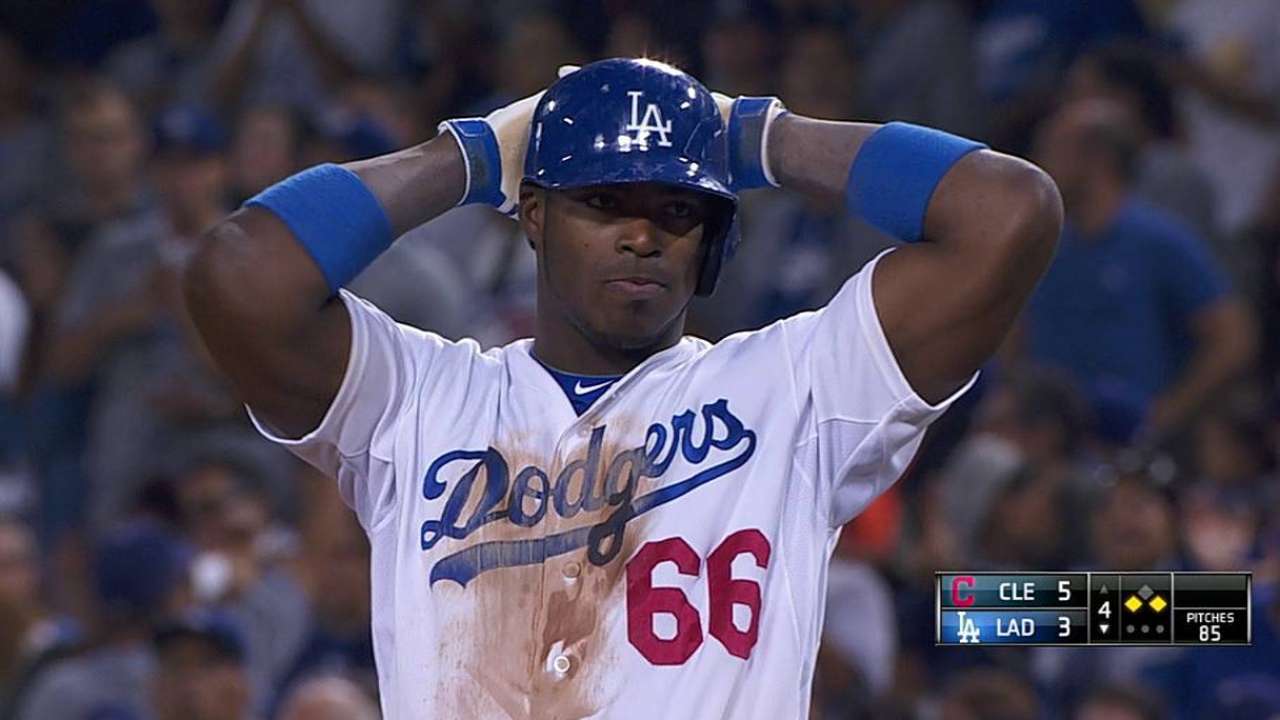 "I'm just trying to spread it out a little bit," manager Don Mattingly said before the game. "Obviously, I felt like there were a number of guys today who needed a day. They've been going pretty hard. A.J. down there really splits the bottom and lengthens the bottom."
Mattingly had been planning on giving Uribe, who came off of the disabled list June 26 with a right hamstring strain, time off between starts. He said Gonzalez is dealing with a neck injury but could've been available to start Wednesday, if needed. As for Puig, Mattingly said an off-day was overdue.
"It's just a day," Mattingly said. "He's been looking tired, really, to me. There's a number of guys who need them.
"It's just one of those days, 12 o'clock game. It's hard to keep firing guys out there."
All three players did manage to enter Wednesday's game. Uribe came in as a defensive replacement, Puig batted for starter Hyun-Jin Ryu in the seventh and Gonzalez hit for reliever J.P. Howell in the eighth.
Michael Lananna is an associate reporter for MLB.com. This story was not subject to the approval of Major League Baseball or its clubs.