Dodgers' starters setting historic lows in walks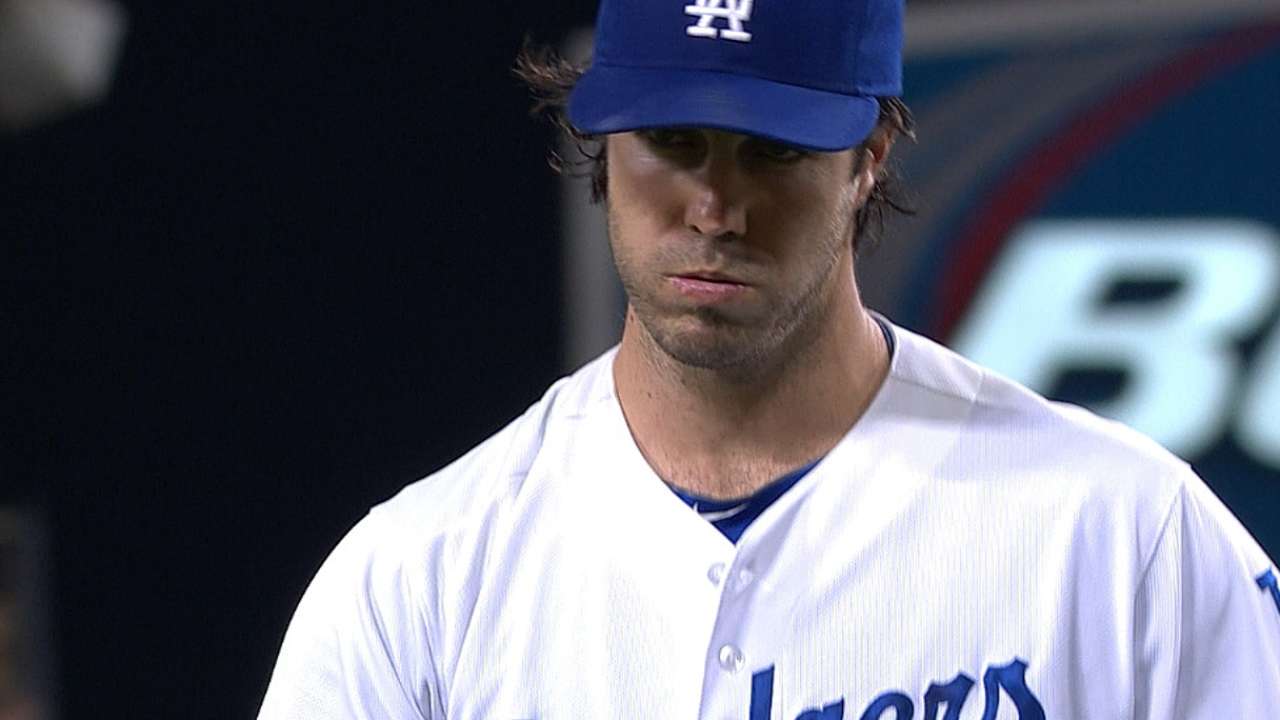 LOS ANGELES -- With Dan Haren's seven-inning, one-hit, one-walk performance in Monday night's 1-0 win over the Indians, the Dodgers' starting rotation extended its streak to 34 consecutive games with two walkers or fewer -- the longest single-season streak by any National League team since 1914.
It's the longest streak in the Major Leagues since the Twins posted a 36-game run in 2005.
"The lack of walks, obviously you're not giving anybody free bases," manager Don Mattingly said. "And you're not using five or six pitchers to get you there. You basically make guys earn their bases. That's kind of our way of saying you don't give away outs. You make everybody earn it."
Dodgers starters lead the Major Leagues with a 2.99 combined ERA.
Michael Lananna is an associate reporter for MLB.com. This story was not subject to the approval of Major League Baseball or its clubs.