Hanley better, still not in lineup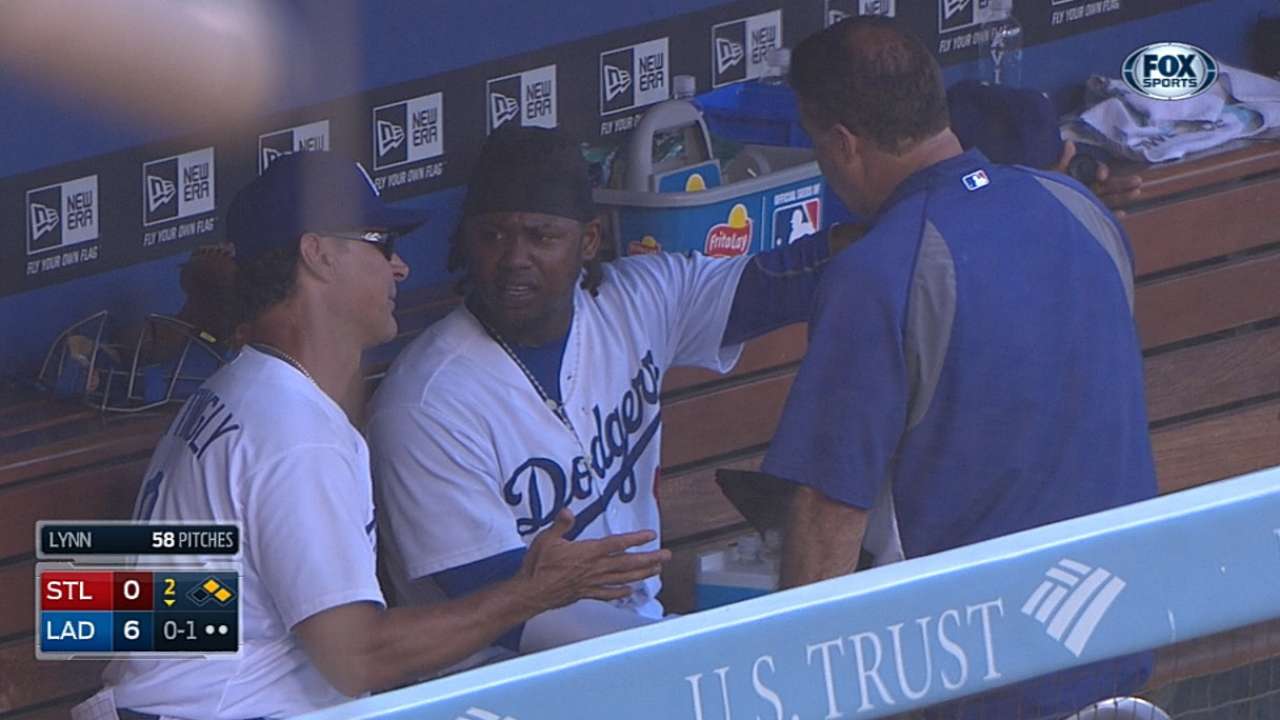 LOS ANGELES -- Another game, another absence for Hanley Ramirez. He was out of the starting lineup again on Tuesday with an injured left calf. The shortstop has started just one game during the Dodgers' current seven-game homestand, lasting only two innings on Saturday.
Ramirez did pinch-hit in the bottom of the seventh in Monday night's 1-0 win against the Indians. He was intentionally walked and advanced on Clint Robinson's single, but he was replaced by pinch-runner Carlos Triunfel at second base.
"He's better, still," manager Don Mattingly said Tuesday. "Obviously, we were able to use him last night. It will kind of be the same routine today. They'll work on him inside. He'll get loose as the day goes on. I expect to be able to use him in a similar."
Triunfel got the start at shortstop. Mattingly said he expects Ramirez will be back in the starting lineup before the All-Star break.
The Dodgers' last game of the first half is July 13 against the Padres at Dodger Stadium.
Michael Lananna is an associate reporter for MLB.com. This story was not subject to the approval of Major League Baseball or its clubs.