Adrian working on beating the shift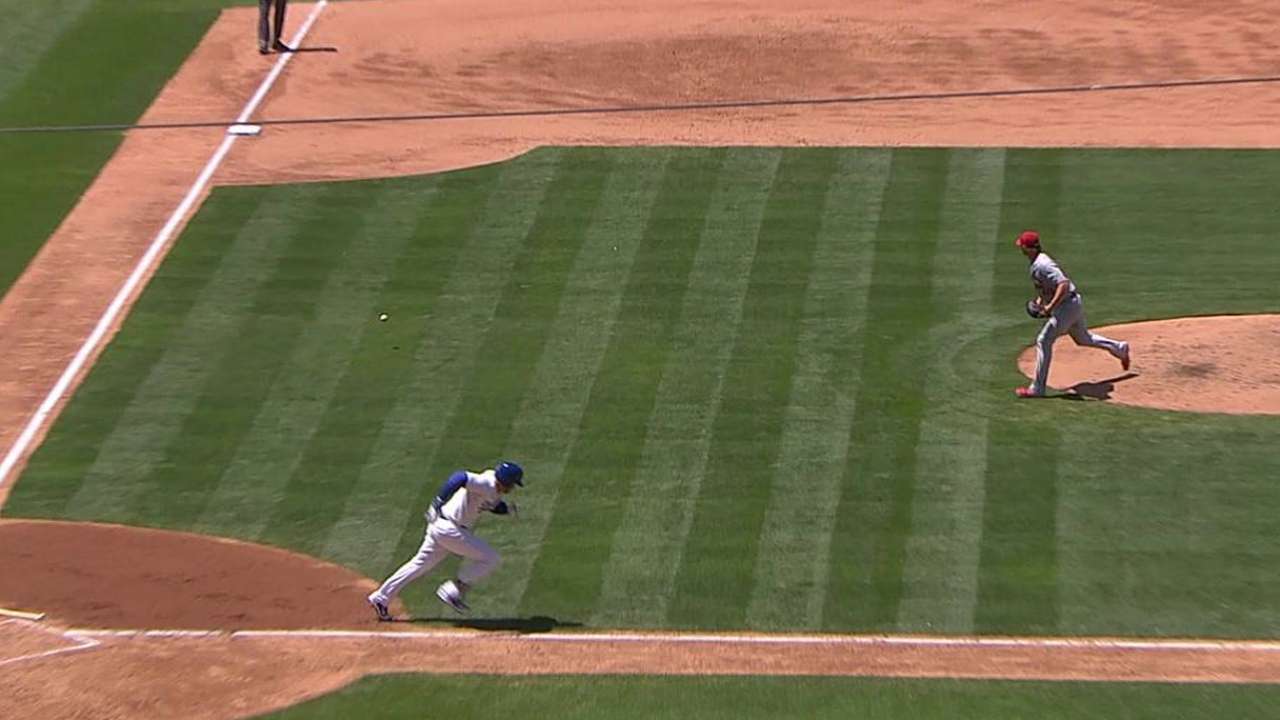 LOS ANGELES -- With a man on first base and no outs in the fourth inning on Sunday, Dodgers first baseman Adrian Gonzalez laid down a perfect bunt to third base, beating the Cardinals' infield shift and jump-starting the Dodger offense.
That shift has robbed the pull-heavy Gonzalez of quite a few hits this season. He entered Monday night's contest batting .253, and he went 4-for-16 over the weekend against the Cardinals. But manager Don Mattingly is confident in Gonzalez's approach at the plate.
"It looks like he's ready to take off for me," Mattingly said. "He looks like he's feeling just a little bit more comfortable. I don't think you make adjustments to the shift. I think you just keep hitting. The fact that he bunted yesterday and has been trying to bunt, I like. But I think Adrian's capable of using the whole field.
"It seems like the balls he's hit to the left side have been right at the guy. I think Adrian's continued to be himself."
While Mattingly said Gonzalez has the capability to hit to all fields, he doesn't want his slugger to stray from his strengths.
"[Hitting to the opposite field] is not quite as easy as you think," Mattingly said. "It's not like you're playing in the backyard and the guy's throwing it out there for you. It's a little tougher than that. You want Adrian to be dangerous, you want him to hit doubles and drive in runs and put the ball in the seats every now and then. I think Adrian's staying within himself. I think he looks like he's swinging the bat better."
Michael Lananna is an associate reporter and Ken Gurnick is a reporter for MLB.com. This story was not subject to the approval of Major League Baseball or its clubs.