Umpires confirm play at plate after review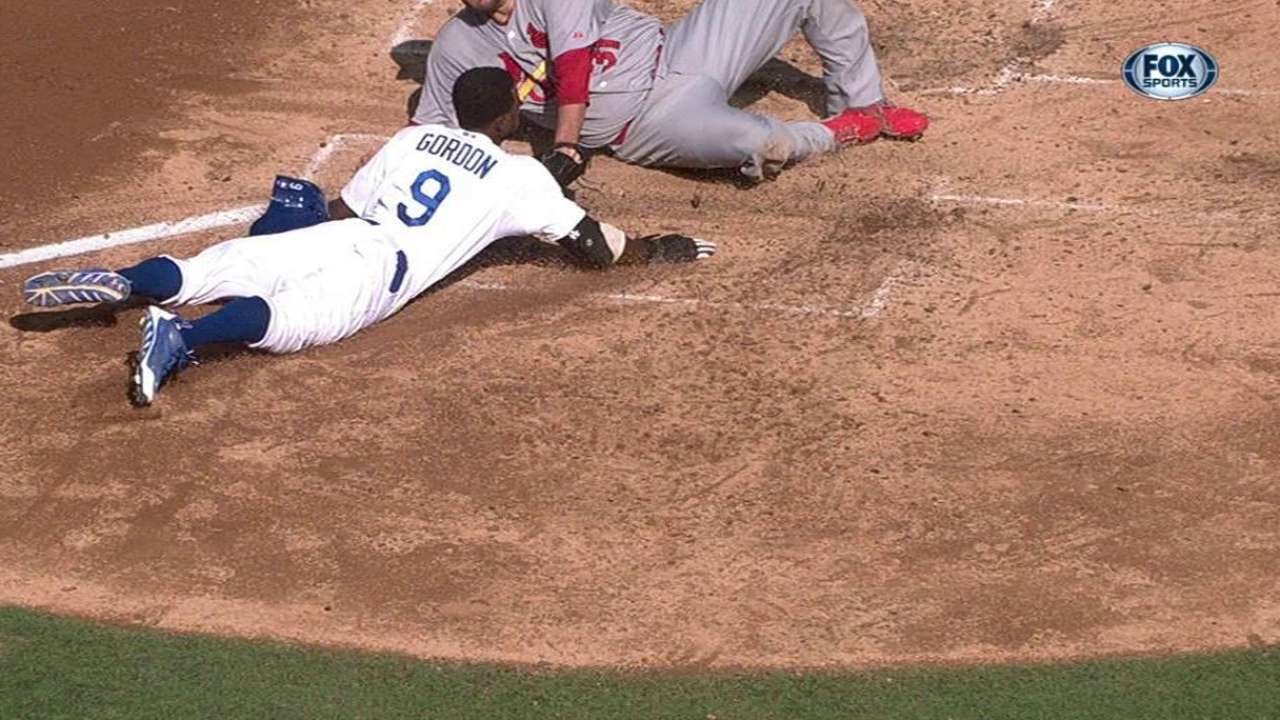 LOS ANGELES -- An out call at home in the second inning of Saturday's Dodgers-Cardinals game was confirmed by a crew-chief review.
With runners on the corners and one out, Cardinals right-hander Lance Lynn threw a wild pitch to Hanley Ramirez, sending Dee Gordon running home. Lynn fielded a throw by catcher Yadier Molina at home plate, tagging out Gordon.
Dodgers manager Don Mattingly came out to argue whether Lynn was illegally blocking the plate, but after the review, the call was confirmed. The Dodgers did not use a challenge.