Hanley, Turner each exit game in second inning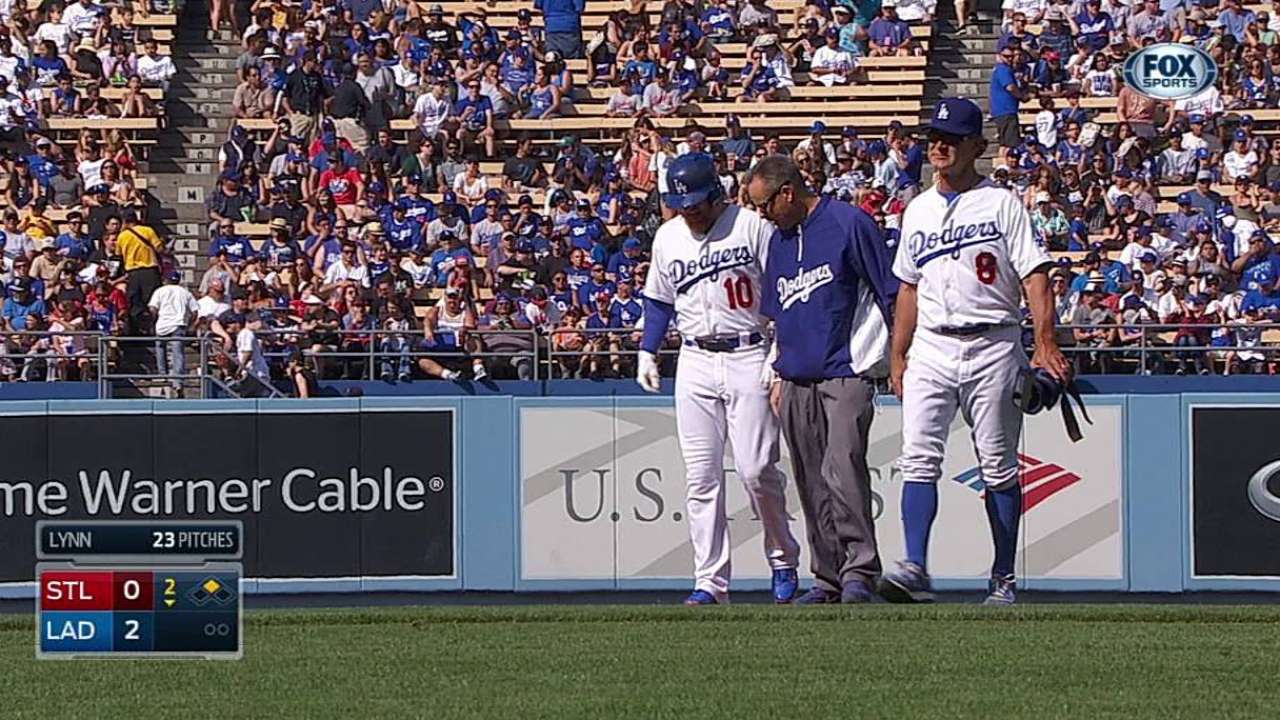 LOS ANGELES -- Dodgers infielders Hanley Ramirez and Justin Turner were injured during a six-run second inning of Saturday's game against the Cardinals, with Turner expected to go on the disabled list with a strained left hamstring.
Explanation from the Dodgers of the type and severity of Ramirez's injury was fuzzy. Ramirez said it was the right calf, a club official said it was the left. Manager Don Mattingly said he didn't know. Ramirez didn't act as if it was particularly serious.
Turner's is, even though he said he slowed to a trot when he felt it go as he rounded first on an RBI double. Turner said he didn't believe the injury was related to the right calf strain from which he just returned.
"Any time you get hurt and go on the disabled list is frustrating," said Turner, who is 37-for-99 with 17 RBIs since May 11. "It's more so when you feel so good at the plate."
Ramirez missed the previous four games with an arthritic shoulder and was inserted into Saturday's lineup an hour before first pitch. Manager Don Mattingly said he thinks Ramirez was hurt legging out an infield single in the first inning. Ramirez missed four games in May after injuring his left calf.
Miguel Rojas took over at shortstop and Juan Uribe at third base. Carlos Triunfel is expected to be recalled Sunday to take Turner's sport.
Ken Gurnickis a reporter for MLB.com.Michael Lananna is an associate reporter for MLB.com. This story was not subject to the approval of Major League Baseball or its clubs.