Rojas, Gordon bonding in super fashion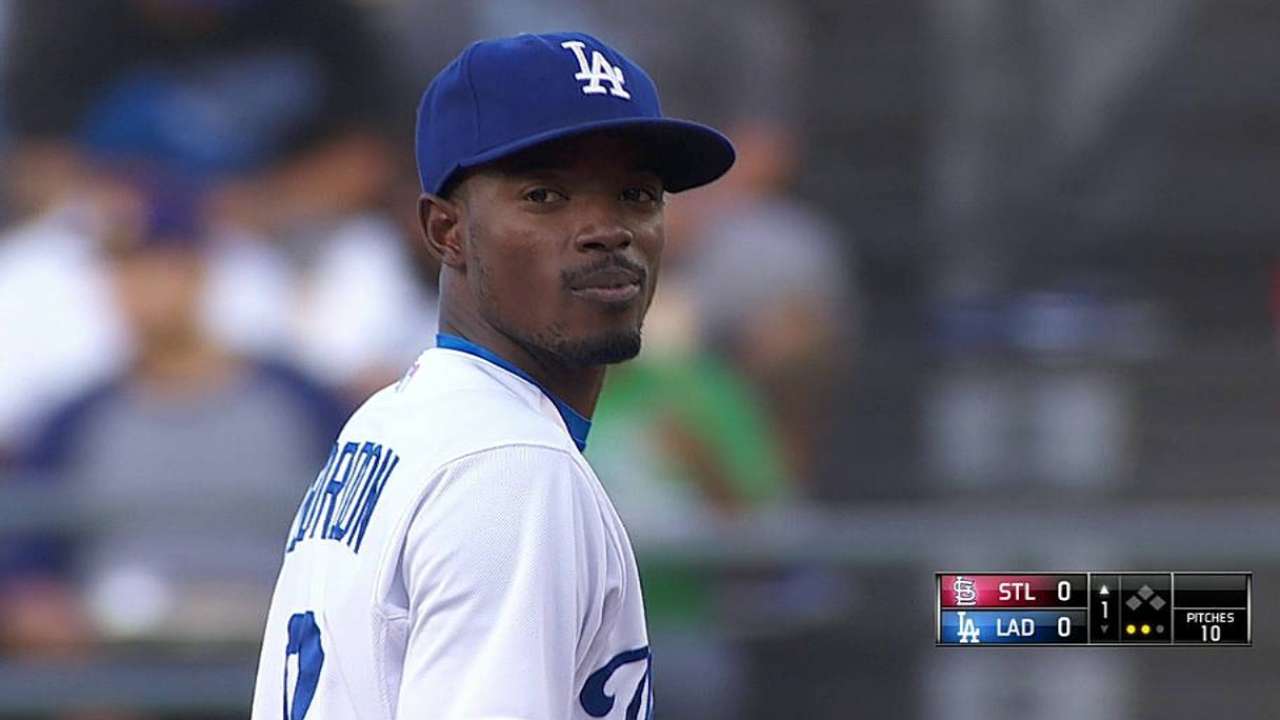 LOS ANGELES -- Second baseman Dee Gordon has a well-known affinity for Superman. He wears a shirt with the iconic logo under his Dodgers jersey, and he's even worn a red cape in the Dodger Stadium clubhouse.
After Thursday night's game, infielder Miguel Rojas -- whose locker is to the left of Gordon's -- was wearing a Superman shirt of his own. Did he borrow it?
"No, I have it from Triple-A," Rojas said. "I was doing good with it while I was there, so I keep it on."
Rojas and Gordon are not only partners in crime-fighting attire, but in the last few games, they've been double-play partners as well, with Rojas filling in for ailing Hanley Ramirez at shortstop.
Both infielders have showcased their range on a defense that has looked sharper overall. Rojas, who was called up from Triple-A Albuquerque on June 6, said he's enjoyed the opportunity to play with Gordon up the middle. In the process, the two have strengthened their relationship.
"It's been better," Rojas said. "I played against him when I was growing up in the Reds organization, and I was also a shortstop. And playing with him now, I'm having a lot of fun because he gives me that freedom of being a young guy, too.
"I'm doing pretty good with him. I'm really happy to play with him."
Michael Lananna is an associate reporter for MLB.com. This story was not subject to the approval of Major League Baseball or its clubs.