Rojas starts at third as LA awaits Uribe's return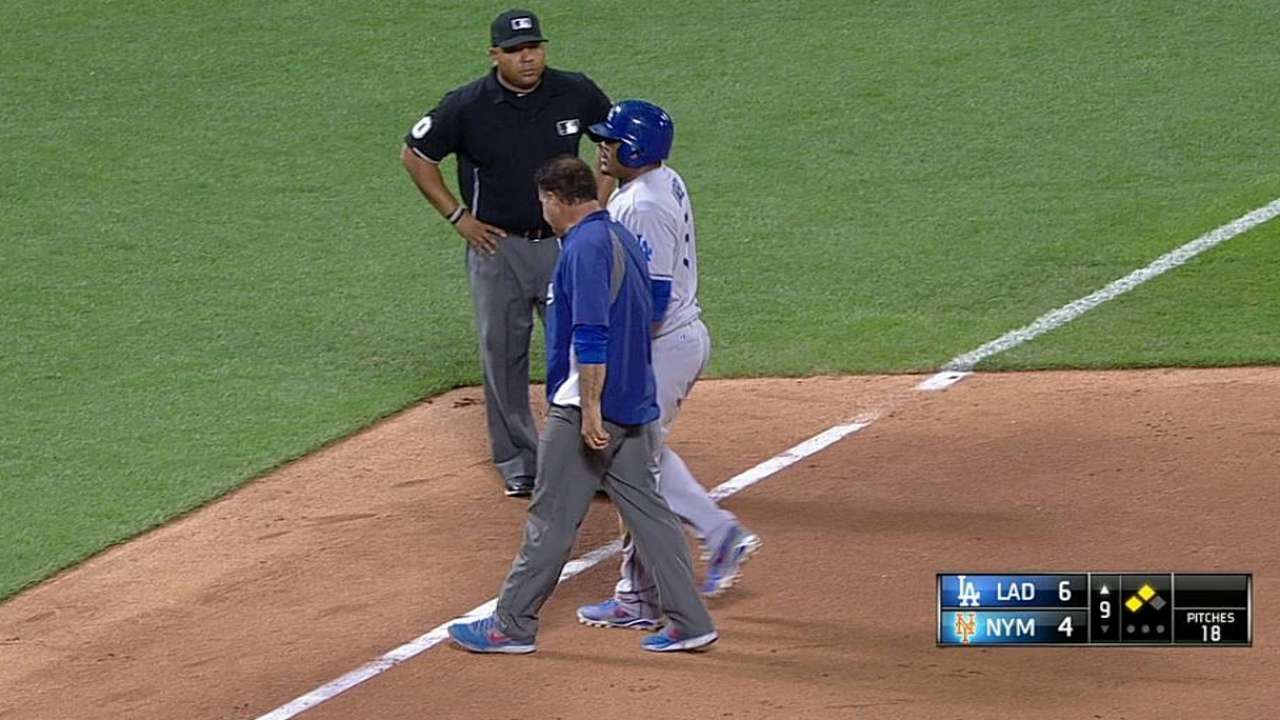 KANSAS CITY -- With Juan Uribe scheduled for at least two more Minor League rehab games, the Dodgers needed to give backup Justin Turner a break at third base and started Miguel Rojas Monday night against the Royals.
Turner started three consecutive games at third base in San Diego after missing six starts with a strained calf muscle.
"Just protecting him," manager Don Mattingly said.
Uribe is not likely to be activated until the homestand opener Thursday night after missing six weeks with a hamstring strain. He played seven innings as the designated hitter for Class A Advanced Rancho Cucamonga on Monday and went 2-for-5 with a two-run double and a run scored. He's scheduled to play for Rancho Cucamonga again on Tuesday.
Meanwhile, Carl Crawford ran on an anti-gravity running machine on Monday with only 50 percent of his body weight, which indicates he's virtually restarting his rehab from a sprained ankle. He has been on the disabled list since May 28.
Reliever Scott Elbert is slated to make his third rehab appearance Tuesday night for Rancho Cucamonga.
Ken Gurnick is a reporter for MLB.com. This story was not subject to the approval of Major League Baseball or its clubs.