Mattingly: Dee at 'different level' on basepaths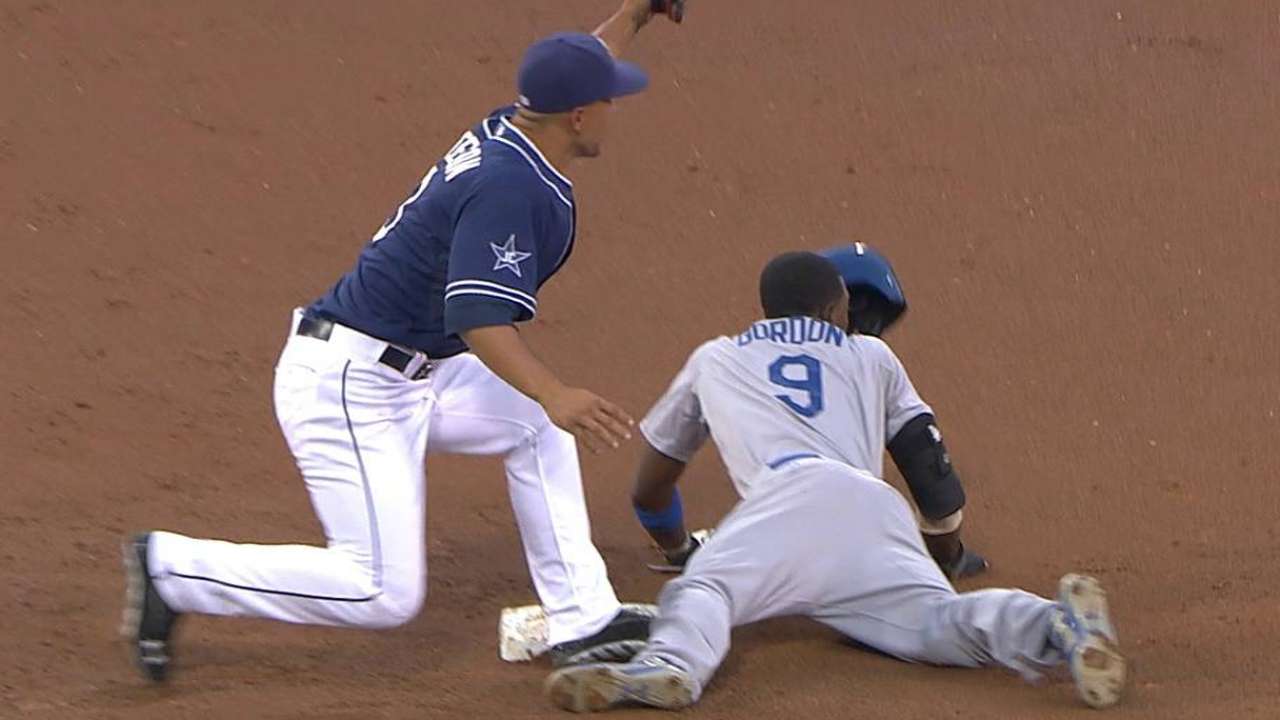 KANSAS CITY -- Watching Padres reliever Alex Torres so preoccupied with Dee Gordon that he gave away a run Saturday night, Dodgers manager Don Mattingly said Gordon has become the kind of disrupter he hasn't seen since the days of Rickey Henderson and Vince Coleman.
"I definitely feel it," Mattingly said of Gordon's impact on a game. "The same thing happens to us with a basestealer out there. [Cincinnati's Billy] Hamilton last year. [San Diego's Everth] Cabrera when he's running. It changes what you try to do. Dee, the same thing. He's going to steal if you don't throw over a lot to disrupt his timing."
Torres walked Gordon leading off an inning, struck out Hanley Ramirez, but walked Yasiel Puig and gave up an RBI single to Adrian Gonzalez, all the while making repeated pickoffs and stepoffs as he focused on holding Gordon.
Mattingly said Gordon also can be a disruption to his own offense, particularly the No. 2 hitter, which lately has been Ramirez.
"He has the challenge," Mattingly said. "But if Hanley gets a fastball, he's hacking. He's not taking it [to let Gordon steal]. He's been good taking pitches that aren't strikes. I think Dee has helped Hanley out, and Hanley has helped Dee out."
Mattingly said a younger Carl Crawford, Jacoby Ellsbury and Chone Figgins among recent players had similarities to Gordon in their impact on the game, "but Dee's at a different level. With all of the strikeouts and premium on runs, there's a place for speed to come back in the game."
Ken Gurnick is a reporter for MLB.com. This story was not subject to the approval of Major League Baseball or its clubs.