Jansen works on mechanics after blown save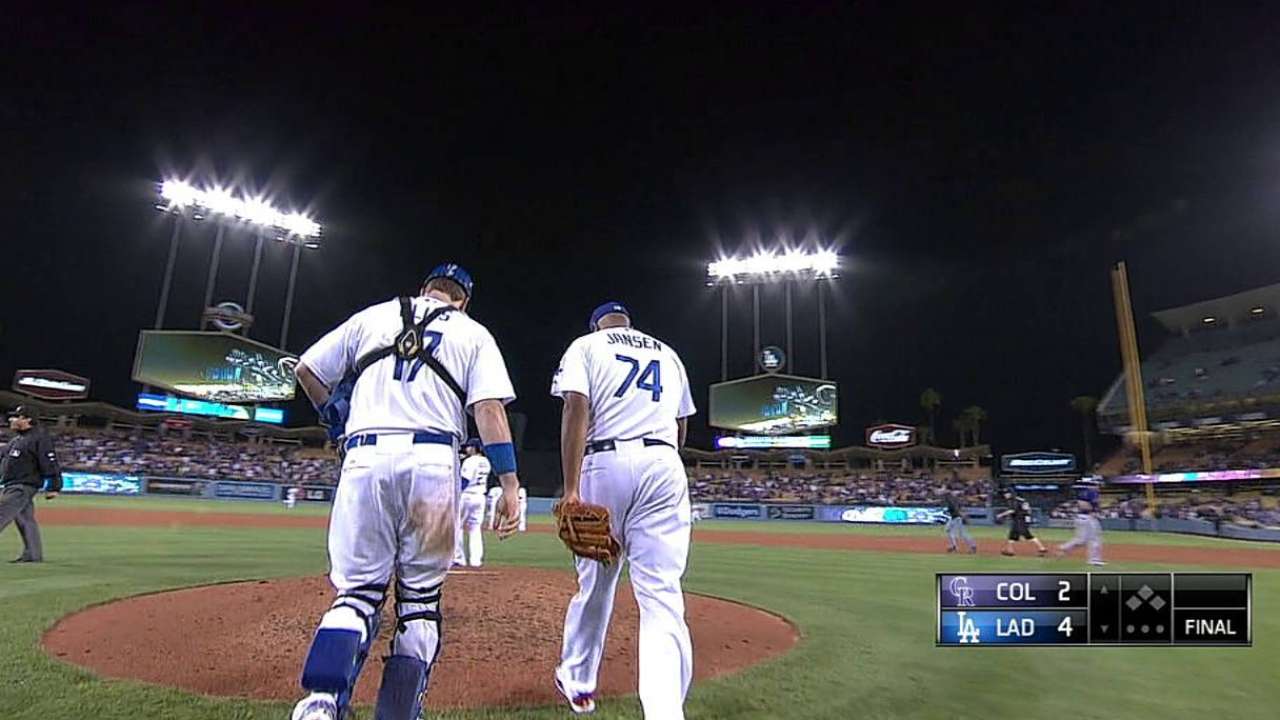 SAN DIEGO -- The Dodgers are convinced there is nothing physically wrong with closer Kenley Jansen, who followed up his blown save Friday night by throwing in the bullpen Saturday to work on mechanics.
Manager Don Mattingly, who said he wouldn't hesitate using Jansen again as his closer, said the initial suspicion is that Jansen has a flaw in his mechanics that has made his pitches easier for opposing batters to pick up.
"He's healthy, but he's never been a guy with pinpoint control," said Mattingly. "His stuff, he's going to get away with it if his delivery is right and he stays clean. That allows him to stay on his path longer and the ball shows up later. It's his deception."
Jansen came into the season with a career ERA of 2.10, but this year's ERA is 4.55. In 33 appearances this year, he has 20 saves, three blown saves and three losses. In 75 appearances last year, he had 28 saves, four blown saves and three losses with a 1.88 ERA.
Jansen appeared annoyed with a couple of ball/strike calls by plate umpire Paul Schreiber, as did starting pitcher Dan Haren earlier in the game, but Mattingly wouldn't use that as an excuse.
"The whole night we felt the guy was tough both ways," he said. "That strike zone was tight. Danny felt a number of pitches were right there. But it was both ways and all you can ask for is consistency."
Ken Gurnick is an associate reporter for MLB.com. This story was not subject to the approval of Major League Baseball or its clubs.