Kershaw gets message from Koufax after no-no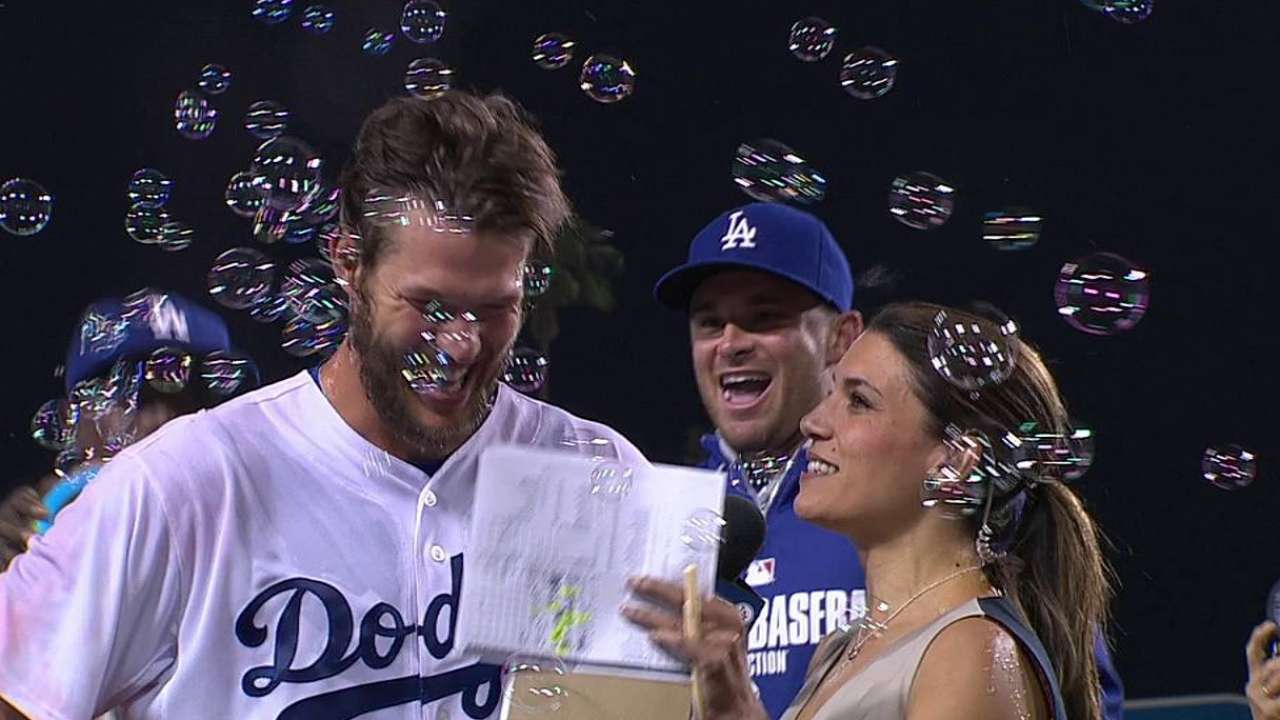 SAN DIEGO -- Clayton Kershaw said he received congratulatory voicemails from baseball Hall of Famer (and personal friend) Sandy Koufax and basketball Hall of Famer (and Dodgers partner) Magic Johnson after throwing his first no-hitter Wednesday night.
"It's awesome to hear from a lot of people," he said. "They just said they were proud and it was fun to watch."
Kershaw said he celebrated after the game with teammates and friends. He spent part of Thursday's day off house hunting before driving to San Diego for what he called "a normal off-day, which was kind of nice."
He said by coincidence he had been booked as a guest for Thursday night's Jimmy Kimmel Show, but was scratched before he pitched the masterpiece.
"They had so much going on with the Kings and Spurs, but I'll do that eventually," he said. "I like Jimmy. He's funny."
Kershaw said his cleats will be sent to the Hall of Fame at Cooperstown. As has been done for no-hit teammate Josh Beckett, Kershaw's game-worn uniform will be put on display at Dodger Stadium, after which he will take the gear home and display it in a room that also holds his two Cy Young Awards.
Kershaw said he was still trying to soak in the significance of his achievement and didn't sound comfortable with suggestions that his 15-strikeout, zero-walk no-hitter might have been the greatest game ever pitched.
"A game in June obviously matters, but you think about Don Larsen throwing a perfect game in the World Series," he said. "The ramifications of that game are more important than a June game."
But he admitted it was "pretty cool stuff" to turn on the TV the next day and see the highlights.
Ken Gurnick is a reporter for MLB.com. This story was not subject to the approval of Major League Baseball or its clubs.