Turner back in lineup as Uribe nears return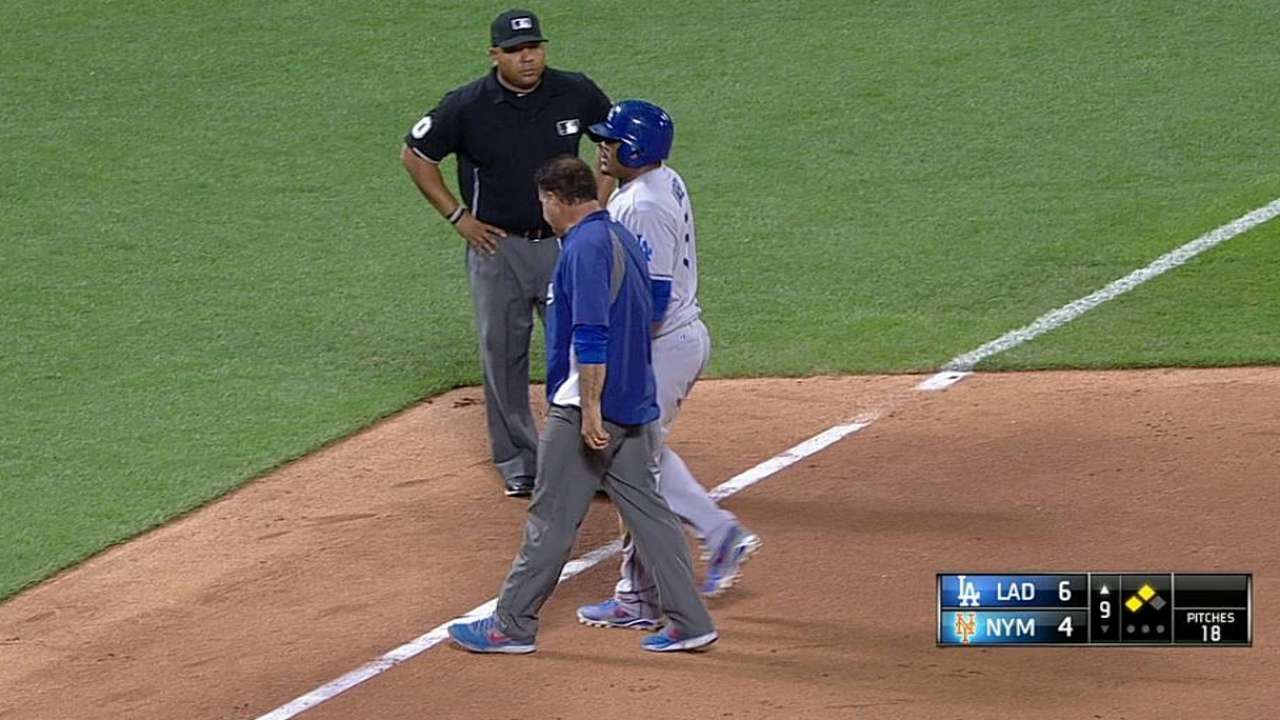 SAN DIEGO -- With Justin Turner returning to the lineup Friday for the first time in a week, regular third baseman Juan Uribe was scheduled for a second game of a Minor League rehab that could lead to him rejoining the club in the next couple of days, manager Don Mattingly said Friday.
Uribe went 2-for-4 as a designated hitter Thursday night for Class A Advanced Rancho Cucamonga and was scheduled to play six innings in the field Friday. Turner, who took over when Uribe was injured, then went down with a strained calf.
Mattingly said Scott Elbert, who made his first game appearance after three elbow operations in a year and a half Wednesday night in Ogden, Utah, is set to continue his rehab Saturday by making another 20 pitches for Rancho Cucamonga. Mattingly said Elbert likely needs the entire rehab stint before he returns to the Major Leagues.
There was no progress reported from injured outfielder Carl Crawford, whose recovery from a sprained ankle has stalled.
"We're not sure what happened," said Mattingly. "He had a setback and is not running yet."
Ken Gurnick is a reporter for MLB.com. This story was not subject to the approval of Major League Baseball or its clubs.