Uribe set to begin rehab at Rancho Cucamonga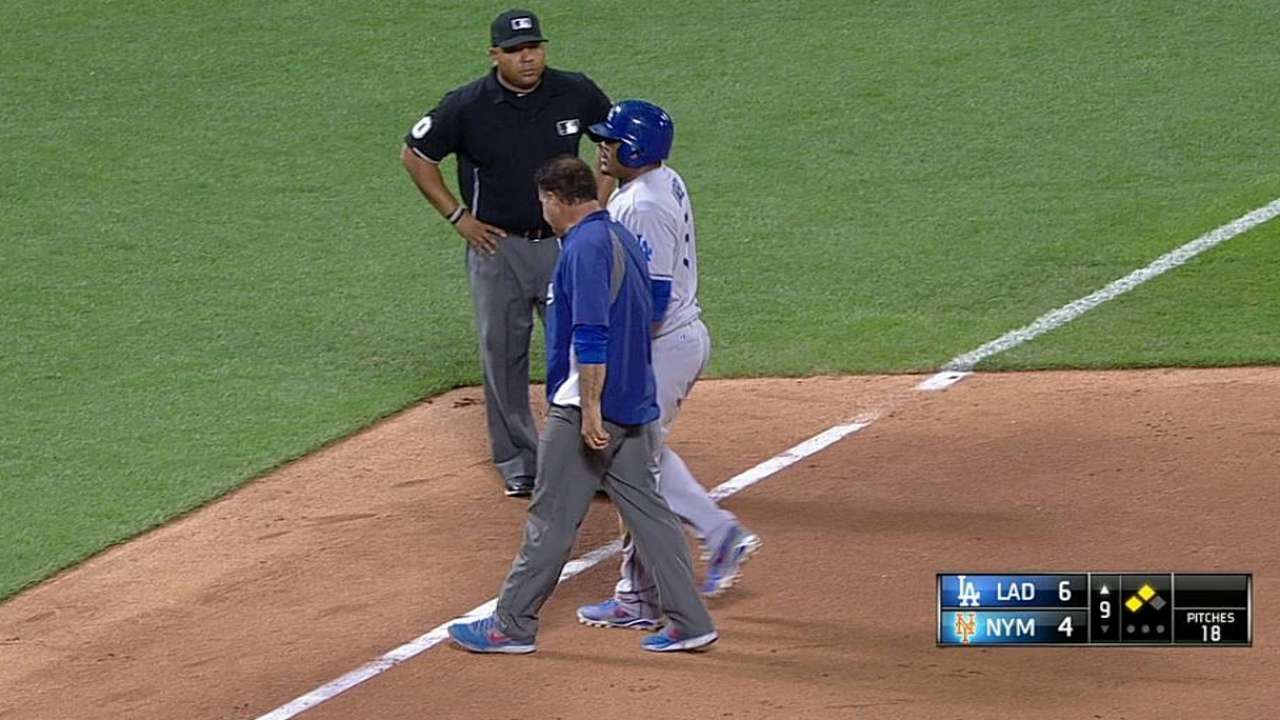 LOS ANGELES -- Dodgers third baseman Juan Uribe, who has been on the disabled list since May 21 recovering from a right hamstring strain, is set to play in a rehab game Thursday -- likely at Class A Advanced Rancho Cucamonga.
"He'll DH tomorrow," manager Don Mattingly said. "I'm assuming as long as everything goes good, he'll play three in a row there, and then he'll play a couple of days in the field, and then we'll assess where he's at."
Mattingly also said infielder Justin Turner is continuing to progress from his right calf tightness and will likely be available to start in San Diego, where the Dodgers open a series on Friday.
Turner last started on Thursday, but is 2-for-3 in pinch-hit appearances since.
Lastly, left fielder Carl Crawford has returned to the Dodgers' training facility in Arizona after an MRI exam in Los Angeles revealed inflammation in his sprained right ankle. Mattingly said Crawford, who was placed on the DL after rolling his ankle chasing down a ball on May 27 against the Reds, is still not hitting or running.
Ken Gurnick is a reporter for MLB.com. Michael Lananna is an associate reporter for MLB.com. This story was not subject to the approval of Major League Baseball or its clubs.