Crawford has setback in rehab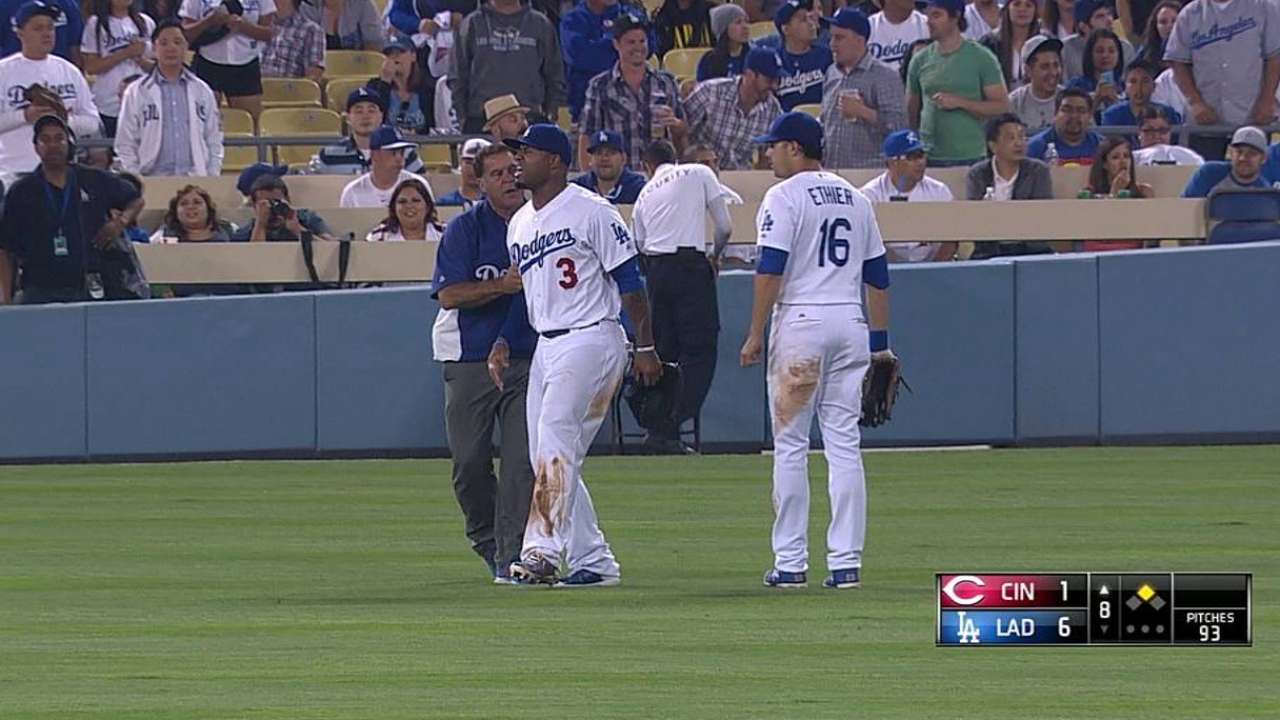 LOS ANGELES -- Injured left fielder Carl Crawford has returned to Los Angeles after experiencing a setback at the Dodgers' training facility in Arizona.
"He still hasn't been able to hit or run, so that treatment will continue to get him back to that point," said manager Don Mattingly, who added that Crawford underwent an MRI on his sprained right ankle upon his return.
The Dodgers do have two third basemen on the mend, however. Mattingly said Justin Turner, who again didn't start Tuesday with an injured calf, would likely be available to play in the San Diego series, which begins Friday.
As for Juan Uribe, Mattingly said he's still hopeful he'll be able to play in rehab games this week.
"He's still doing fine, moving forward," Mattingly said. "I feel pretty good about that at this point."
Mattingly said Yasiel Puig, who tweaked his hip sliding into third base Monday, came out of that game fine. He started in right field Tuesday.
Michael Lananna is an associate reporter for MLB.com. This story was not subject to the approval of Major League Baseball or its clubs.