First-round pick Holmes visits Dodger Stadium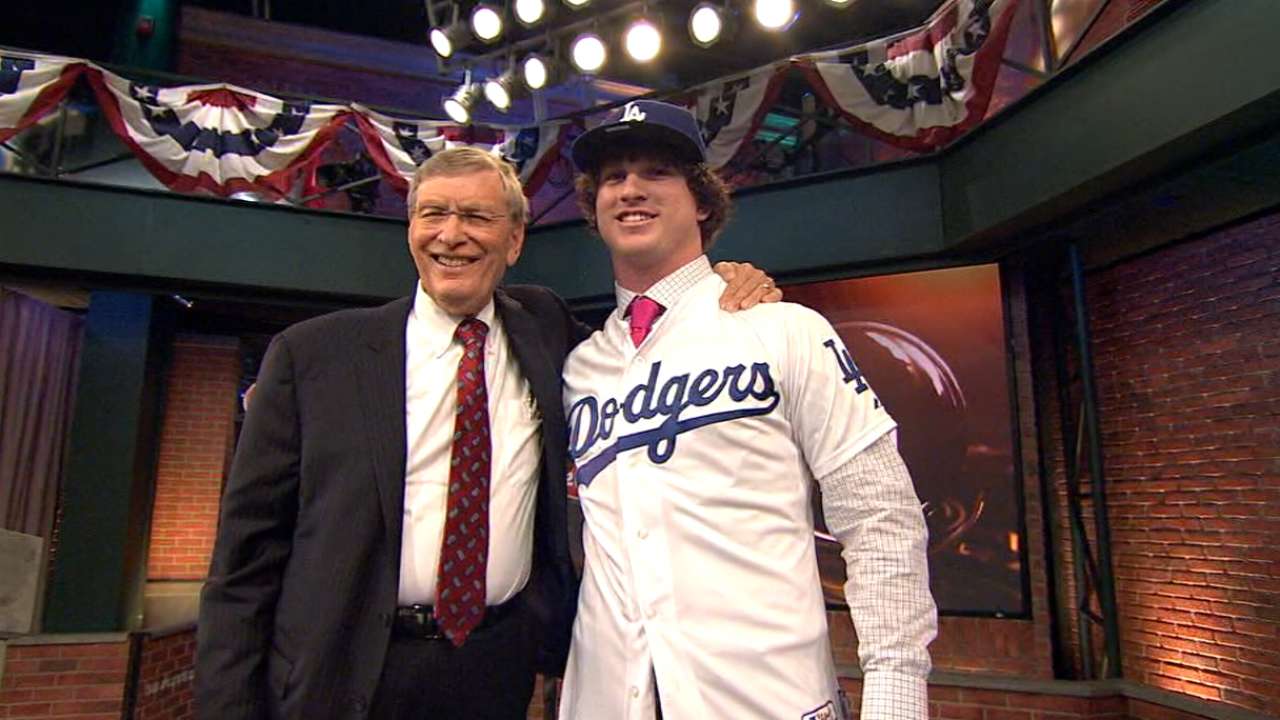 LOS ANGELES -- Right-handed pitcher Grant Holmes, the 22nd overall pick in this year's First-Year Player Draft, was at Dodger Stadium on Monday, exploring what could be his future home.
Holmes, drafted out of Conway High School (S.C.), said he and the Dodgers were still negotiating a contract but that his signing was mainly dependent on an upcoming physical.
"We've got to tie up some loose ends," said Logan White, Dodgers vice president of amateur scouting.
Holmes said he was impressed with what he had seen of the iconic ballpark.
"They've always had a great organization, and being a part of it is a great feeling," he said.
Though Holmes hasn't signed, the Dodgers did come to terms with three more Draft picks Monday: right-hander Brock Stewart (sixth round, Illinois State), third baseman Jimmy Allen (24th round, Cal Poly San Luis Obispo) and right-hander Harlan Richter (27th round, Bossier Parish Community College).
The Dodgers have signed 22 of their 40 picks, including six of their top 10.
Holmes, their top pick, has a mid-90s fastball, a slider and a developing changeup. Holmes said he patterns his game after closer Craig Kimbrel of the Braves -- Holmes' favorite team growing up.
As Holmes spoke with reporters in the Dodger Stadium dugout, outfielder Yasiel Puig came up to Holmes and introduced himself. He told Holmes, in Spanish, to hurry up to the Major Leagues so he can play behind him.
Holmes seems ready to start that journey.
"Beyond ready," Holmes said.
Michael Lananna is an associate reporter for MLB.com. This story was not subject to the approval of Major League Baseball or its clubs.