Wild Horse isn't running wild on basepaths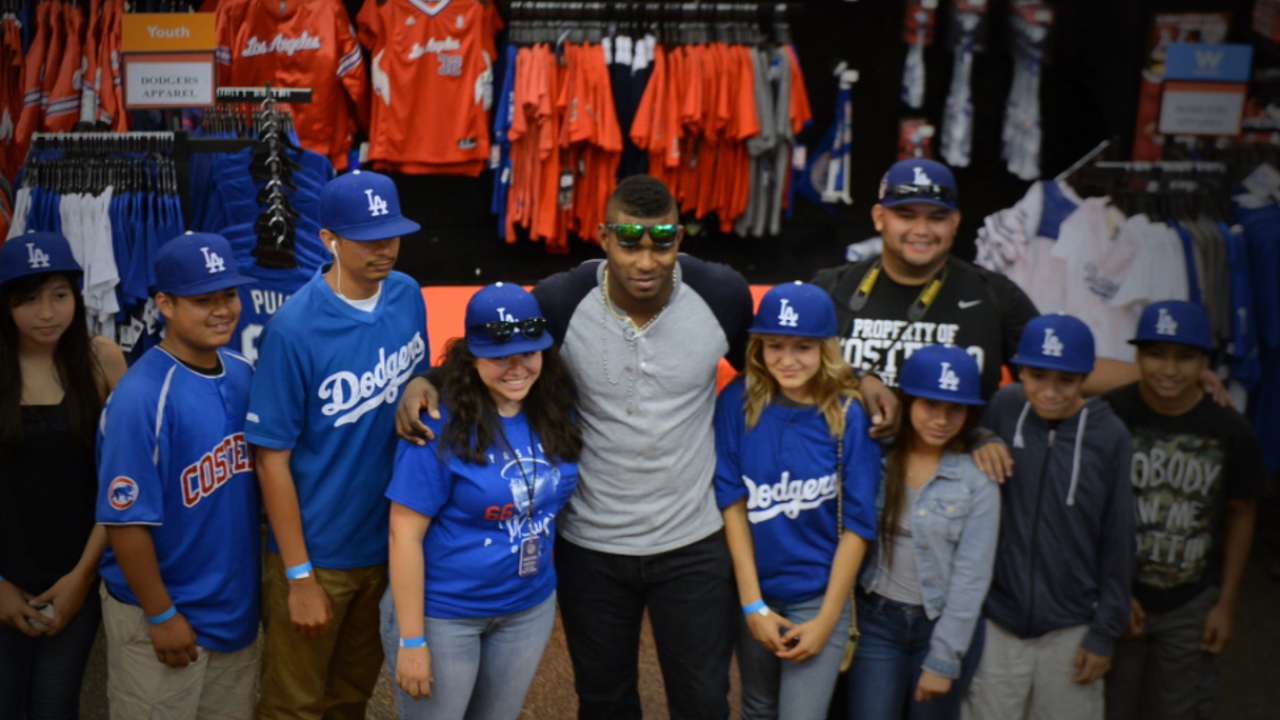 LOS ANGELES -- Dodgers outfielder Yasiel Puig is considered a five-tool player, but one tool needs a little more work than the others.
Puig has been caught stealing three times in his last four games and seven times on the year, matching his stolen-base total. Last season, Puig stole 11 bases in 19 attempts.
"I don't think it's an art that he's really picked up yet," manager Don Mattingly said prior to Monday's series opener against the Rockies. "I think that's something that he's capable of doing. Just with a higher success rate, I think that's where we have to take over and take charge of when he runs."
Still, Mattingly said the Dodgers haven't done much extra work with Puig on his basestealing, focusing instead on sharpening other parts of his game.
"You can only do so much," Mattingly said. "I think that's an area of his game that will continue to get better. Last year, we were worried about his throws, and we were worried about his strike zone, and we're worried about this and that.
"But he's made a lot of strides, and I think that's an area where he'll continue to get better."
Michael Lananna is an associate reporter for MLB.com. This story was not subject to the approval of Major League Baseball or its clubs.