Timing of quad strain frustrating for Figgins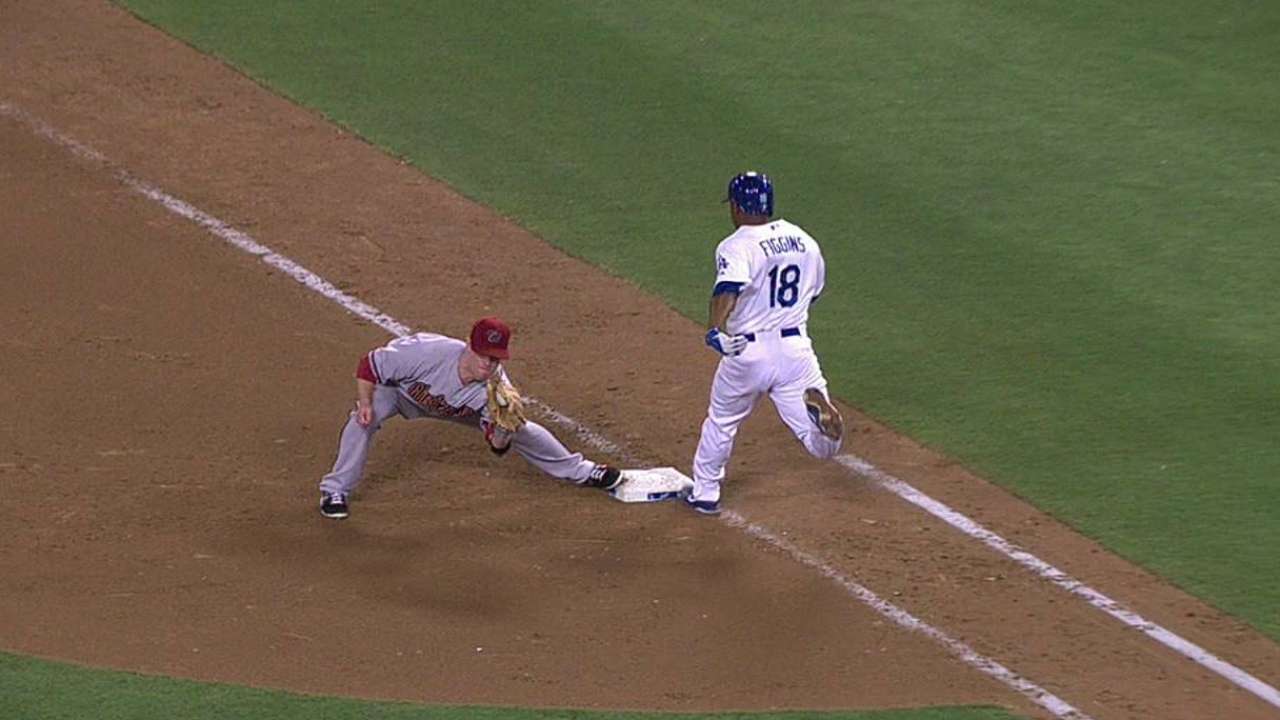 LOS ANGELES -- Chone Figgins was starting to feel like the Chone Figgins of old, like the All-Star he used to be.
He was hitting .350 in his last 11 games, and he had made two athletic charging plays at third base Friday night against the D-backs, yet he felt his left quad pop during a routine play -- a sacrifice bunt he put down in the eighth inning. The quad strain forced a frustrated Figgins to the 15-day disabled list.
"Not on the two plays I had to come in on and throw off-balance, but on a bunt, something I've done my whole life -- something like that happens," Figgins said Sunday.
"I was starting to feel like myself again. Like my old self. Running the bases well. Stealing some bases, going from first to third. I made some good plays at third and second, and I've been playing more."
Figgins said he hadn't yet heard from a doctor about his MRI results. He said his quad is feeling better, and he's not sure how long it could sideline him.
"I don't know, especially with my game, being a runner," Figgins said. "It's already starting to loosen up, which is better. I'm able to straighten up and walk a little better, whereas before I was hunched over."
Michael Lananna is an associate reporter for MLB.com. Ken Gurnick is a reporter for MLB.com. This story was not subject to the approval of Major League Baseball or its clubs.