Lasorda, coaches attend funeral for Welch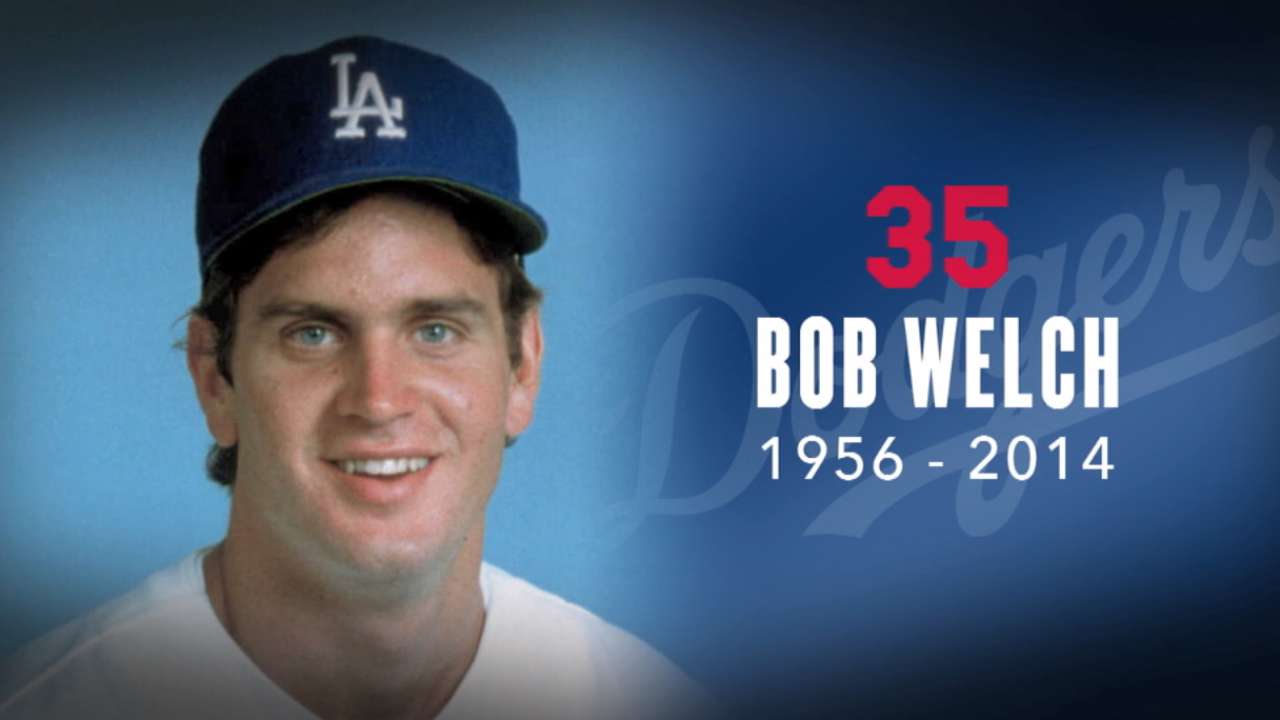 LOS ANGELES -- Hall of Fame manager Tommy Lasorda was joined by coaches Rick Honeycutt, Mark McGwire, Ken Howell and Steve Yeager, and visiting clubhouse manager Jerry Turner as Dodgers representatives at the funeral of Bob Welch on Saturday in Scottsdale, Ariz.
All were expected to return to Dodger Stadium in time for Saturday night's game with the Arizona Diamondbacks.
Welch, a pitcher in the Dodgers organization for the first 11 years of his career, died Monday at the age of 57 of an apparent heart attack, according to the club.
Tony La Russa led a contingent of Arizona representatives at the funeral of Welch, who was the D-backs' pitching coach when they won the World Series in 2001.
Ken Gurnick is a reporter for MLB.com. This story was not subject to the approval of Major League Baseball or its clubs.