Billingsley undecided on next step for elbow tear
Dodgers pitcher facing lengthy recovery with either injection or surgery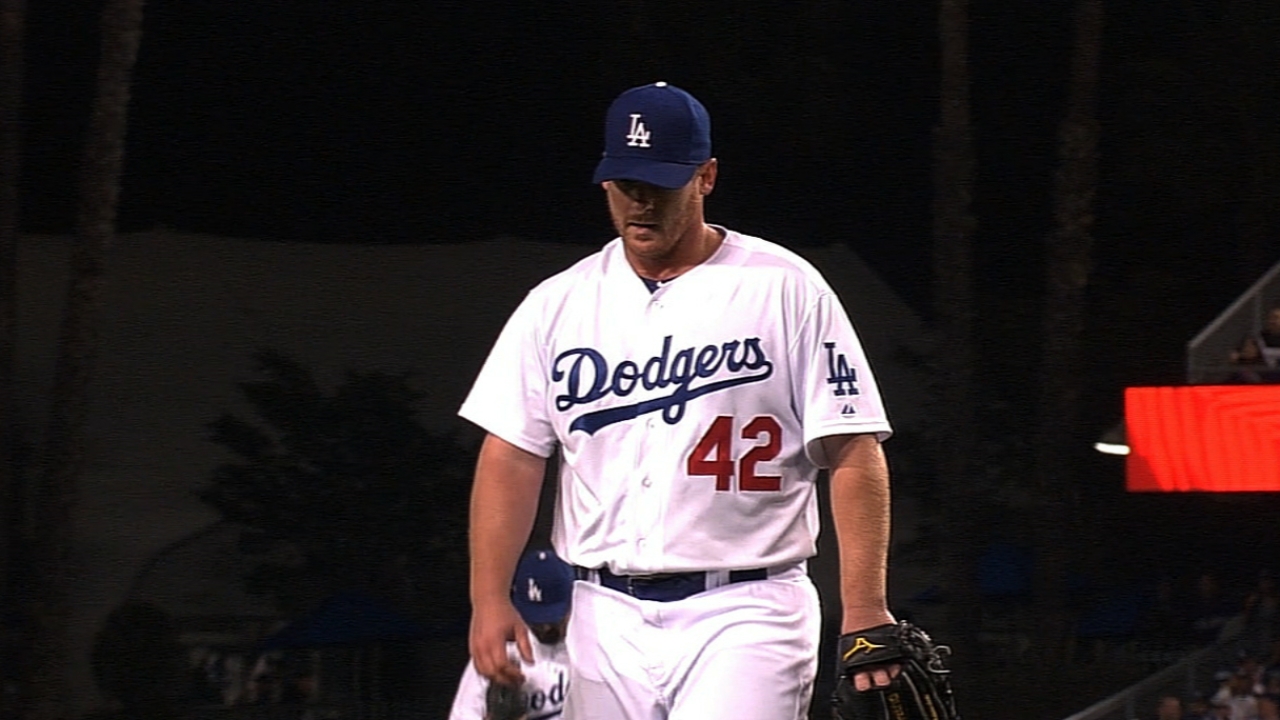 LOS ANGELES -- Chad Billingsley said he hasn't made a final decision whether to undergo elbow surgery again or try to rehab a partially torn right flexor tendon, but either way his season is probably over and possibly his Dodgers career, too.
"There's a very, very, very slim chance I can pitch again [this year]," he said.
Billingsley said he's "not ready to accept the season's over," however, he sounded like he is leaning toward surgery to repair the tear, but he first wants to meet with surgeon Neal ElAttrache, who is expected back in town Saturday night or Sunday.
Other than surgery, Billingsley said the primary alternative is stem-cell injection and rehab, which offers a possible return near season's end, but with no guarantee the injection will heal the tear or keep it from getting much worse.
"I run a big risk if I rehab it because if it fails, the Tommy John [repair could] fail," said Billingsley. "They both work hand in hand."
The flexor tendon runs alongside the ulnar collateral ligament that was replaced last year in a Tommy John procedure. If the flexor tendon tears further after an injection and rehab, it could compromise the repaired ligament.
Billingsley said he's spoken with teammate Brian Wilson, who had flexor tendon surgery before needing two Tommy John operations.
Billingsley, 29, is receiving $12 million in the final guaranteed year of a three-year, $35 million contract that includes a $3 million buyout or $14 million salary for 2015.
An All-Star in 2009, he hasn't pitched for the Dodgers since April 15, 2013. He twice had rehab assignments shut down because of discomfort, which turned out to be the flexor tendon injury, diagnosed the first time as tendinitis.
Ken Gurnick is a reporter for MLB.com. This story was not subject to the approval of Major League Baseball or its clubs.