Mattingly believes Kemp can turn things around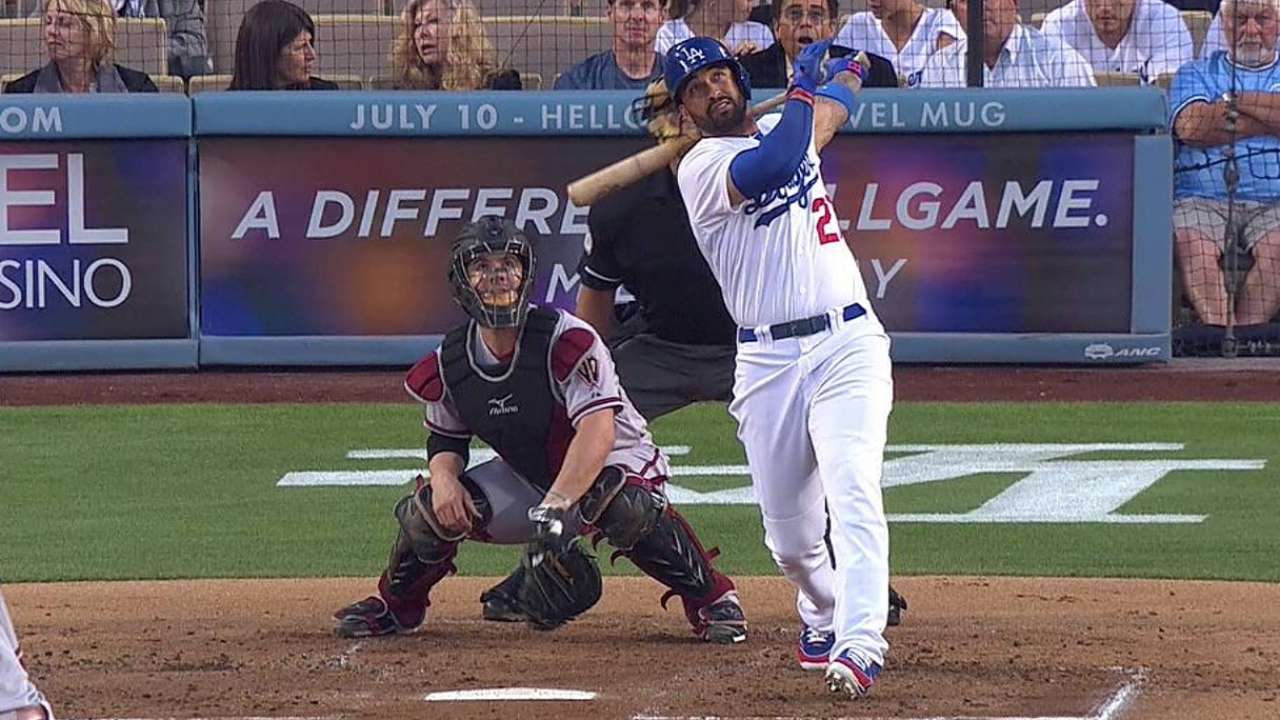 CINCINNATI -- Despite Matt Kemp's recent offensive struggles, manager Don Mattingly still believes he will turn things around.
Kemp went 2-for-3 with a walk and an RBI in Thursday's 4-1 loss to the Reds. He is batting .254 with five home runs and 19 RBIs on the season. In his previous 19 games, he had been hitting .206 (13-for-63) with no homers and five RBIs. Though he had a good series in Colorado (5-for-9 with two triples and three RBIs), he struggled in the first three games in Cincinnati, going 1-for-8 with five strikeouts.
Kemp was ejected by home-plate umpire Seth Buckminster in the second inning of Wednesday's contest for arguing balls and strikes.
"We've seen flashes, right?" Mattingly said. "Colorado was pretty good. He was really good, actually, in Colorado. Certain times it's just matchups. You may hit a little stretch where the guy he's facing gets the ball to the part of the plate he's not handling, or certain pitches don't match up."
Mattingly said he doesn't think Kemp has regressed permanently into the type of hitter he's been at the plate recently, even with his injury history.
"I think Matt is better than .250," Mattingly said. "I think he's gonna hit. I just know the ability's there. I know it's there. It's been there before, it's there again. He's not at an age where you say, 'It's not there anymore.' There's a possibility that age has basically caught up, but he's still pretty much in a time where body-wise, reaction-wise, he's still young and he's done it before. He can do it again.
"I think he's been able to do the things, shoulder-wise, he's been able to do in the past. The ankle may affect speed or something, but I don't think that affects your actual ability to hit."
Manny Randhawa is an associate reporter for MLB.com. This story was not subject to the approval of Major League Baseball or its clubs.