Lasorda, others fondly remember Welch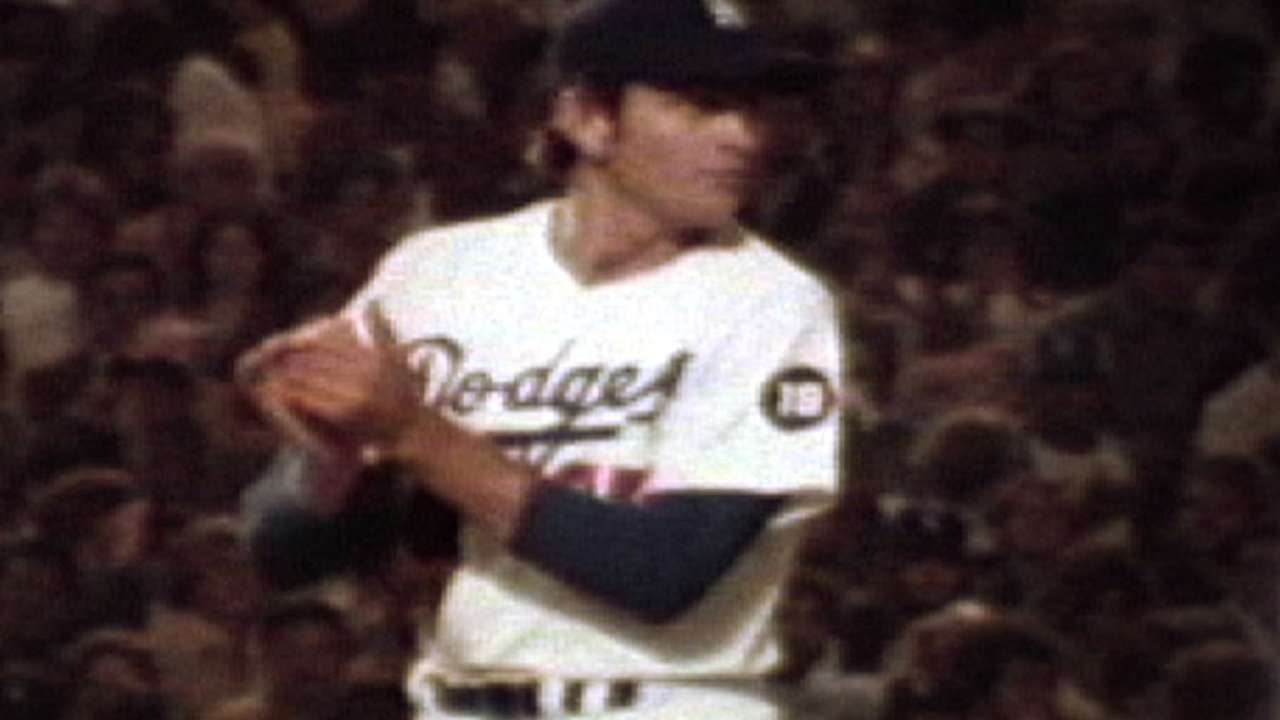 CINCINNATI -- Several current and former members of the Dodgers' coaching staff were teammates and friends of Bob Welch, the former Dodgers and A's pitcher who passed away on Monday. Before Tuesday's game against the Reds, they reflected on what Welch meant to them and their organization.
"I just got over [Don] Zimmer's death and now we got another one real quick," said former manager Tommy Lasorda. "Bobby Welch was just one of my all-time favorite pitchers. He had a lot of heart … He had tremendous ability, he was a great guy and everybody loved him."
Lasorda, along with so many others, will never forget the strikeout Welch had of Reggie Jackson in the 1978 World Series, when Welch was only 21.
"That was one of the greatest confrontations I have ever witnessed in all the years I've been in baseball," Lasorda said. "That was the most exciting thing; I'm sitting on the bench, I was up in front, and it was really something to behold … One of the greatest, greatest I've ever seen between a pitcher and a batter confrontation, and it will go down in the history of baseball as the greatest."
"He was a fierce competitor," said hitting coach Mark McGwire, who played with Welch on the A's from 1988 to 1994. "He was just a special guy. I don't think there was a teammate that played with him that didn't care for him. The last time I saw him was at the retirement of Tony [La Russa's] number in St. Louis. I got to sit next to him on the field when they were doing the ceremony, and all he kept on doing was talking about the good old times and how it was."
"It's unbelievable, very sad," said pitching coach Rick Honeycutt, who was on the same pitching staff with Welch both with the Dodgers and A's from 1983-93. "He was a very upbeat guy, a great teammate, just one of those guys you didn't get to see enough of."
Manny Randhawa is an associate reporter for MLB.com. This story was not subject to the approval of Major League Baseball or its clubs.