Crawford uncertain of return date to lineup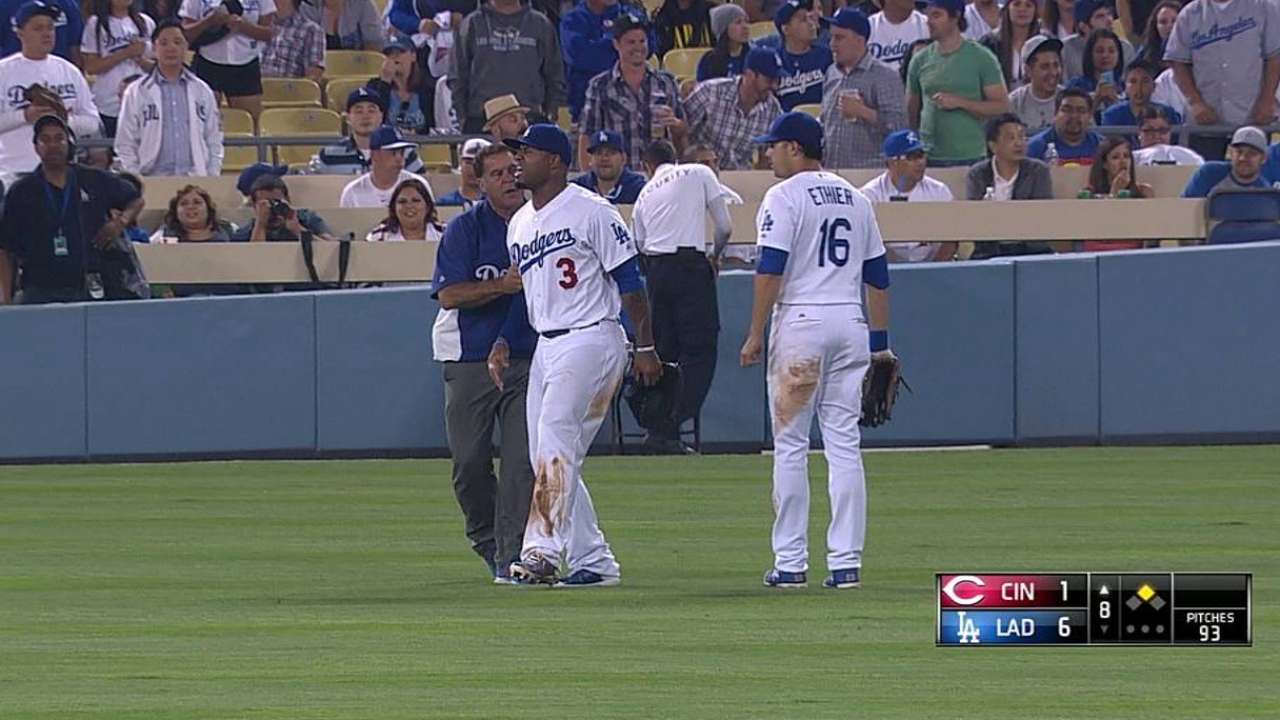 CINCINNATI -- Left fielder Carl Crawford, who has been on the disabled list since May 28 with a sprained left ankle, said before Monday's series opener with the Reds that the ankle is feeling better, but he still doesn't have a timetable for when he might return.
"I'm feeling like I'm getting close, but it isn't all the way like I want it," Crawford said. "I'm building up strength in my ankle and I'm running, but it's just one of those things where you've gotta wait 'til your ankle tells you it's ready, do all the treatment, working it out and building up strength in it in the meantime."
Crawford has been running on the field -- though not the basepaths -- the past few days and has felt improvement. But while the Dodgers thought he might be back as soon as Thursday, that's still up in the air.
"It's just I don't have the explosiveness I'm used to having," Crawford said. "So that's the only thing that's kind of holding me back right now. That initial break is still painful for me. I don't know [if I'll be back Thursday]. I always wait and see what's going on. We're gonna keep trying until that day actually gets here. I like to think that things will be good."
Crawford thinks he'll need to go on a Minor League rehab assignment to prepare for big league pitching again, knowing that he'll have to produce when he returns to the lineup, given the Dodgers' crowded outfield situation.
"In the situation I'm in right now, I can't afford to be rusty," Crawford said. "I don't know when I'm gonna play again when I come back, especially if [Matt Kemp] starts swinging the bat well. If I was a guessing man, they're going to go with whoever is hitting, that's the way it goes. We say it's a four-man rotation, but it's really not because [Yasiel] Puig is obviously the right fielder, so it's really a three-man rotation between me, [Andre Ethier] and Matt."
Crawford expressed frustration in the uncertainty of the outfield situation and is taking the approach of being ready for anything.
"They tell us one thing, and something else happens," Crawford said. "So we can't really go by what's being said; we just have to wait and see which guy is struggling and wait for our turn to play. We have to be men about the situation and accept what's going on and try to do what's best for the team and kind of just be ready to play when it's time, because there's nothing we can do about it."
Manny Randhawa is an associate reporter for MLB.com. This story was not subject to the approval of Major League Baseball or its clubs.