Dodgers know historic stretch not likely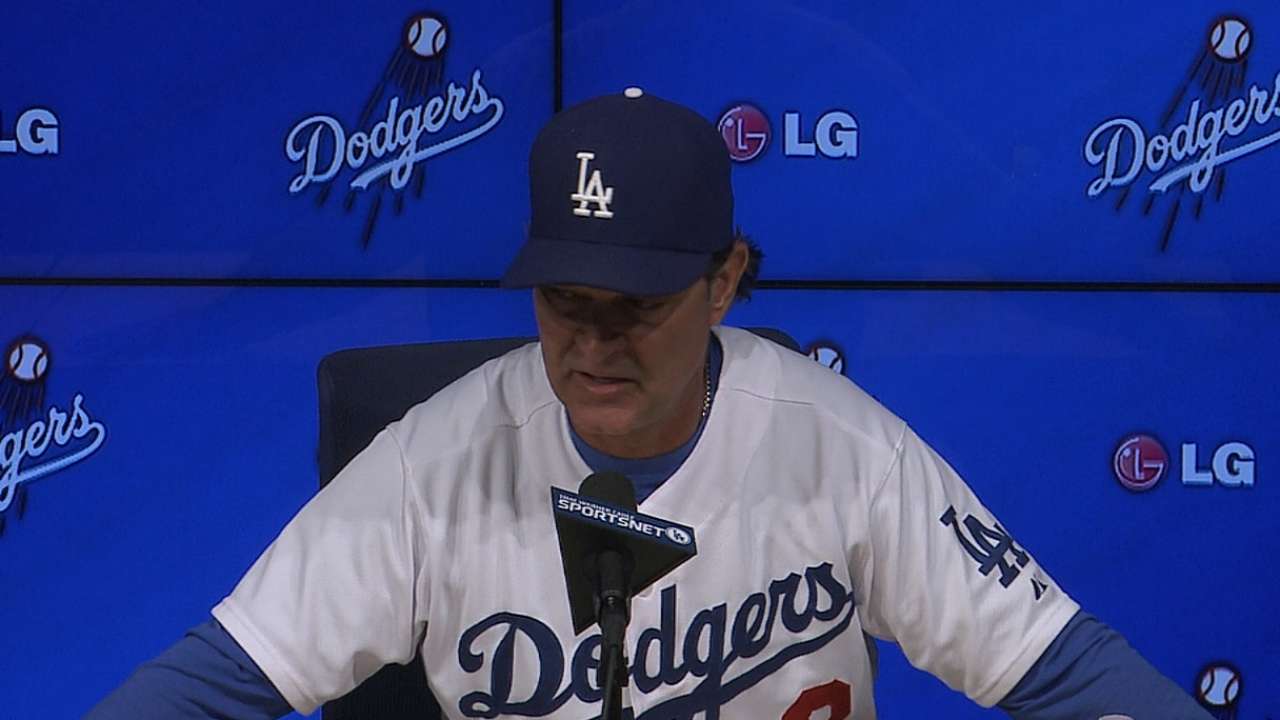 LOS ANGELES -- June treated the Dodgers kindly last season. Not only did it mark the arrival of Yasiel Puig -- who was called up one year ago Tuesday -- but it was also in June when the Dodgers began their historic, season-changing 42-8 run.
With the Dodgers sitting seven games behind first-place San Francisco in the National League West standings, another run of that magnitude would certainly be appreciated, but not expected.
"I know we're not relying on thinking we're going to go 42-8," manager Don Mattingly said.
The Dodgers have yet to win at the rate that many analysts predicted before the start of the season. They won three games in a row from May 25-27, but have lost five of their last seven. Following Tuesday's 4-1 loss to the White Sox, the Dodgers are 4-5 on their 10-game homestand.
Still, Mattingly said the best has yet to come for his team.
"At this point we're not playing good enough to be where we want to be, but we also know that we're good enough," he said. "And that means we need to play with a sense of urgency, and everything counts. It's as simple as that. It's not that complicated. If we can do that every day and grind it out, we're going to be fine."
Michael Lananna is an associate reporter for MLB.com. This story was not subject to the approval of Major League Baseball or its clubs.