Mattingly changes up lineup against left-hander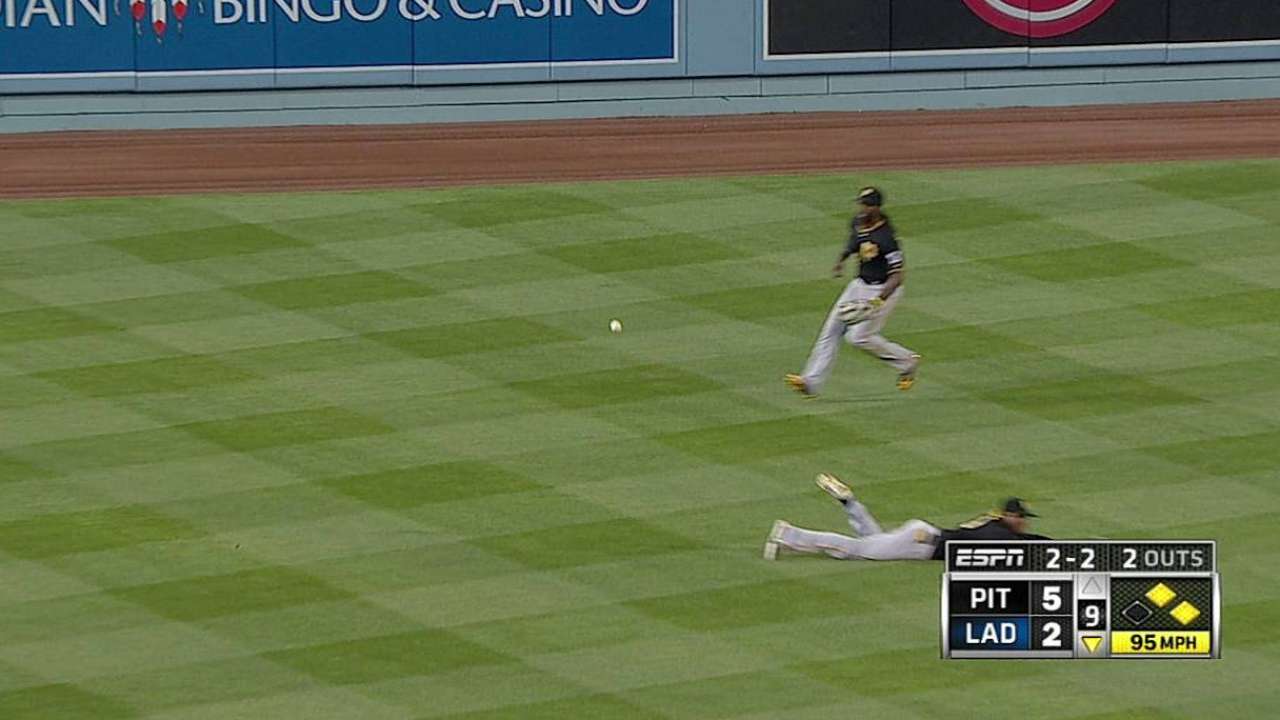 LOS ANGELES -- With left-hander Jose Quintana taking the mound for the White Sox in Monday's series opener, Dodgers manager Don Mattingly made a few tweaks to his starting nine.
Left-handed regulars second baseman Dee Gordon and center fielder Andre Ethier each got the night off against the Chicago southpaw. In Gordon's stead, switch-hitter Chone Figgins manned second base and slide into the leadoff spot. Meanwhile, Scott Van Slyke -- and not Matt Kemp -- started in center field, with Kemp playing left field and batting in the No. 2 slot behind Figgins.
"We look at Scott and Dre as kind of the same guy," Mattingly said. "Both guys aren't really typical center fielders, but they make good reads, good jumps, fundamentally sound out there."
As for Kemp, Mattingly said the two-hole could provide the left fielder with better pitches to hit in front of the hot-hitting Yasiel Puig. Kemp had hits in each of his last two games.
"I felt like I'd give Matt the extra at-bat," Mattingly said. "It puts him in a good place behind Figgy, and he'll hopefully see good pitches to hit behind Yasiel. He swung the bat, got a hit yesterday. He swung the bat good the day before, so hopefully he has a chance to get rolling."
Michael Lananna is an associate reporter for MLB.com. This story was not subject to the approval of Major League Baseball or its clubs.