Turner thriving with consistent playing time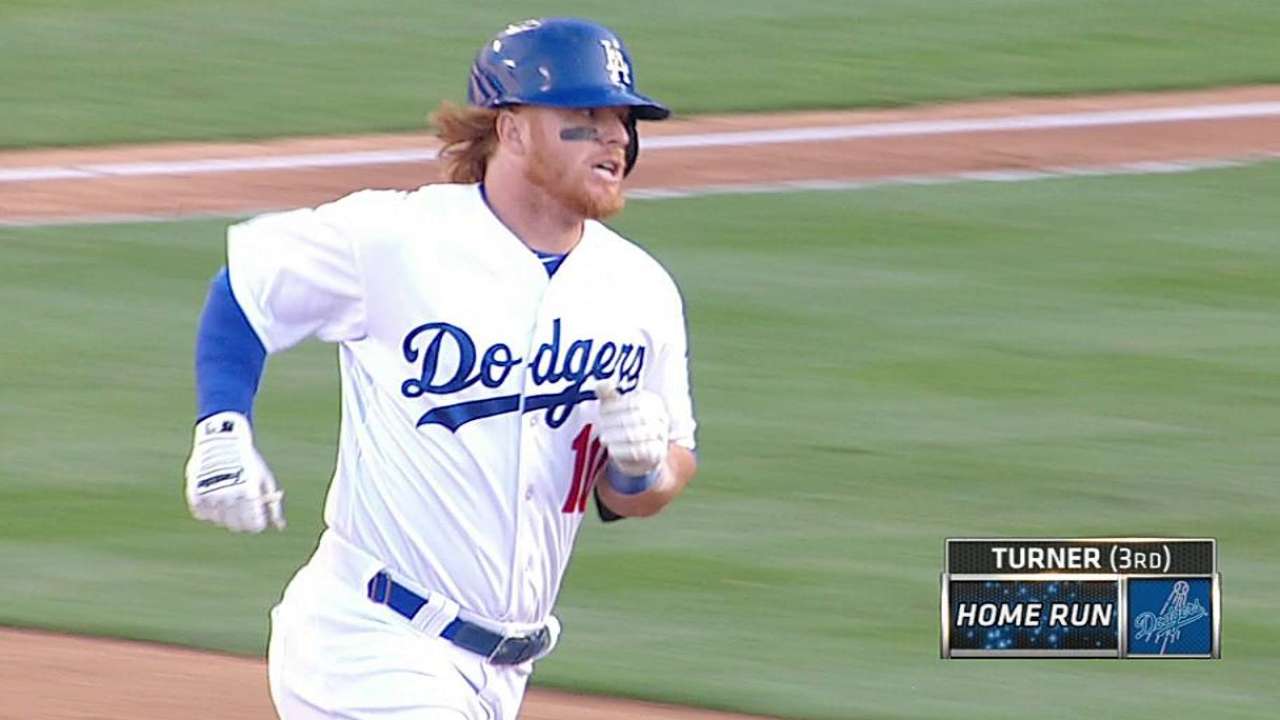 LOS ANGELES -- Consistency once proved elusive for a young Justin Turner.
It took him a couple of years to find the right formula, the right regimen for the 162-game grind that is the regular season. Now, the 29-year-old has begun to find it, and it couldn't have come at a better time for a Dodgers team that is without everyday third baseman Juan Uribe.
In the 20 games since Uribe tweaked his hamstring on May 8, Turner is batting .339 with 20 hits, 11 runs, five doubles, three home runs and 10 RBIs in 59 at-bats.
"I feel good. I feel comfortable," Turner said. "It's always nice to have a consistent number of ABs every day. It's a little bit different mindset going in when you know you're going to get four or five at-bats, as opposed to you might only get one."
Turner supplied the majority of the Dodgers' offense in Sunday's 5-3 loss to the Pirates, driving in Matt Kemp with a single up the middle, then later homering to left-center. In Monday night's 5-2 win over the White Sox, Turner drove in two more runs with a two-out single in during a five-run sixth.
"He's had some big hits for us," manager Don Mattingly said. "He's been solid at third. I think we just have to be careful with him playing too many days in a row. So we'll be careful with that, but he's been good."
Mattingly emphasized not overplaying Turner -- something he felt he did with infielder Nick Punto last season. But Turner is confident he's found the right routine to stay fresh off of the bench.
"I think now, being a little older, it's a little easier to maintain a routine and realize the importance of a routine," Turner said, "and getting your work in and making sure everything's feeling good and going about your business in that way to try to sustain that good feeling at the plate."
Michael Lananna is an associate reporter for MLB.com. This story was not subject to the approval of Major League Baseball or its clubs.