Butera stepping up after Ellis' unlucky misstep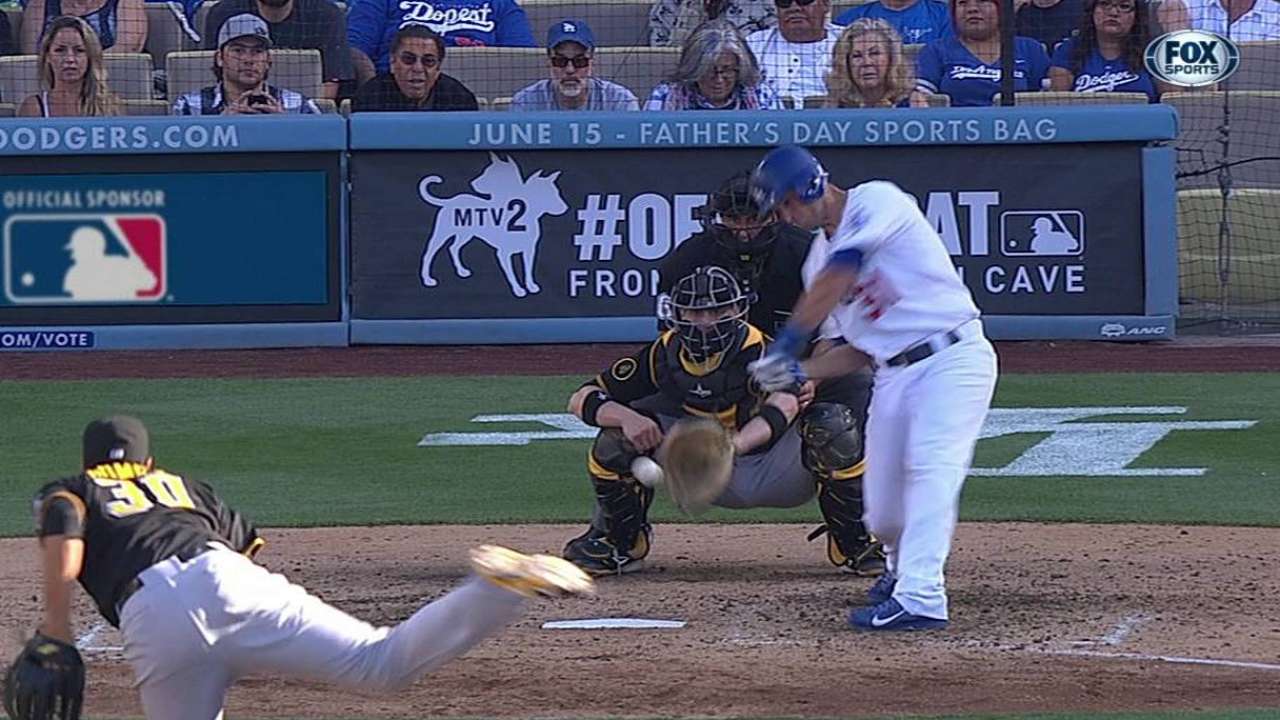 LOS ANGELES -- Drew Butera went from celebrating Josh Beckett's no-hitter to hearing that his teammate and fellow catcher A.J. Ellis sprained his ankle mid-celebration -- after stepping on Butera's discarded mask.
The injury, suffered May 25, put Ellis on the 15-day disabled list and left Butera as the Dodgers' starting catcher. While the circumstances are less than ideal, Butera has capitalized on the additional playing time.
"You never want to see a teammate or a friend get hurt, especially like that," Butera said. "You just try to make the most of it, and play my game and see what happens from there."
Butera's past week has been a whirlwind of events, from Beckett's no-hitter to Hyun-Jin Ryu's near perfect game the next day to facing Francisco Liriano -- a pitcher for whom he caught a no-hitter in 2011 with the Minnesota Twins.
Butera showed off his arm in Friday's bout with the Pirates, throwing out two base stealers and picking off Starling Marte after he wandered too far off second base. And on Saturday, Butera flexed some offensive muscle as well, narrowly missing a home run with a two-run triple to left-center field.
Manager Don Mattingly once again penciled Butera into the starting lineup in Sunday's series finale with the Pirates, batting him eighth in front of pitcher Zack Greinke.
Mattingly said Ellis is progressing well from his ankle injury.
Lyle Spencer is a reporter for MLB.com. Michael Lananna is an associate reporter for MLB.com. This story was not subject to the approval of Major League Baseball or its clubs.