Puig, Hanley, Adrian settling into 3-4-5 spots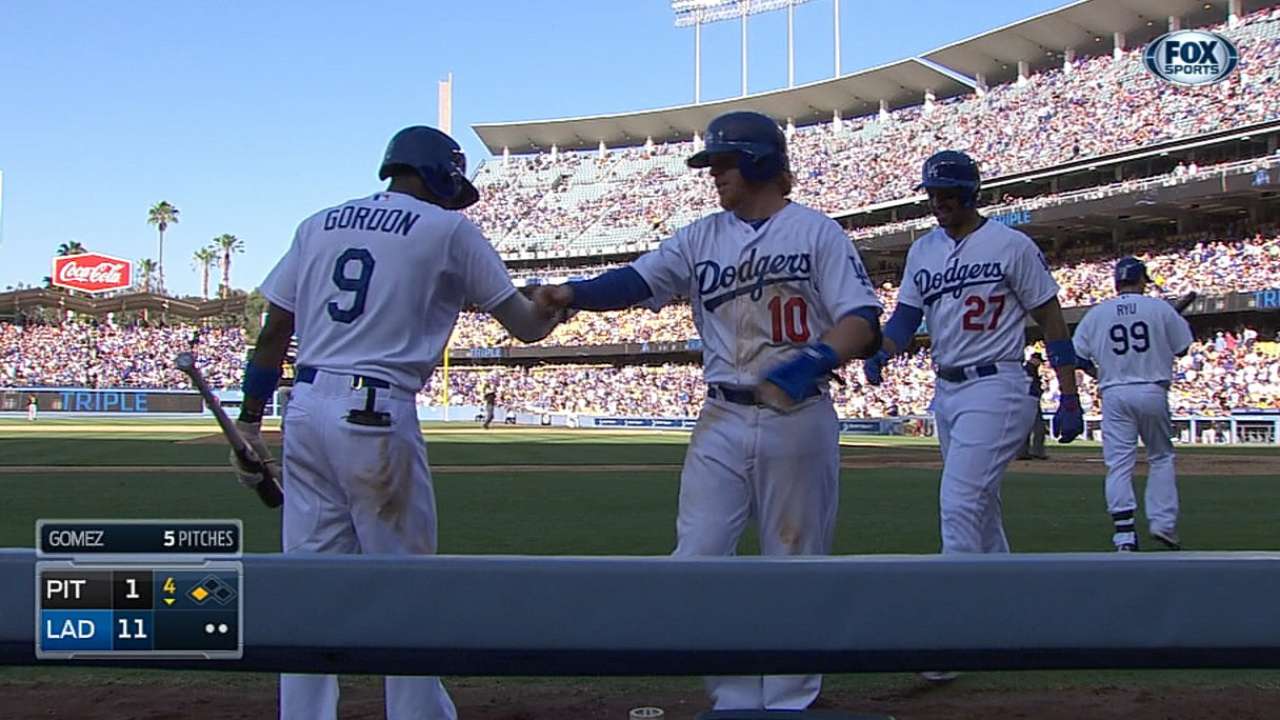 LOS ANGELES -- An outfield logjam, various injuries and some old-fashioned tinkering have led to a bevy of Dodgers starting lineups this season.
But of late, manager Don Mattingly has found stability at the top in speedy second baseman Dee Gordon, and the middle of the order has solidified as well.
Mattingly said Sunday he's planning on sticking with Yasiel Puig, Hanley Ramirez and Adrian Gonzalez in the three-, four- and five-holes, respectively.
"I think we like Yasiel, Hanley and Adrian there together," Mattingly said. "Those three guys being able to drive in runs protects the top of the order."
Mattingly said he prefers keeping right-handed hitters Puig and Ramirez together, rather than splitting them with the left-handed-hitting Gonzalez. Doing so would make three out of the Dodgers' first four hitters left-handed, which could benefit the opposing manager's bullpen matchups.
"Yasiel and Hanley both handle right-handers," Mattingly said. "So it puts a lot of pressure on how you use your left-handers."
That lineup configuration certainly worked Saturday, as the Dodgers exploded for 14 hits in a 12-2 win against the Pirates.
Lyle Spencer is a reporter for MLB.com. Michael Lananna is an associate reporter for MLB.com. This story was not subject to the approval of Major League Baseball or its clubs.