Dodgers reluctant to place Uribe on disabled list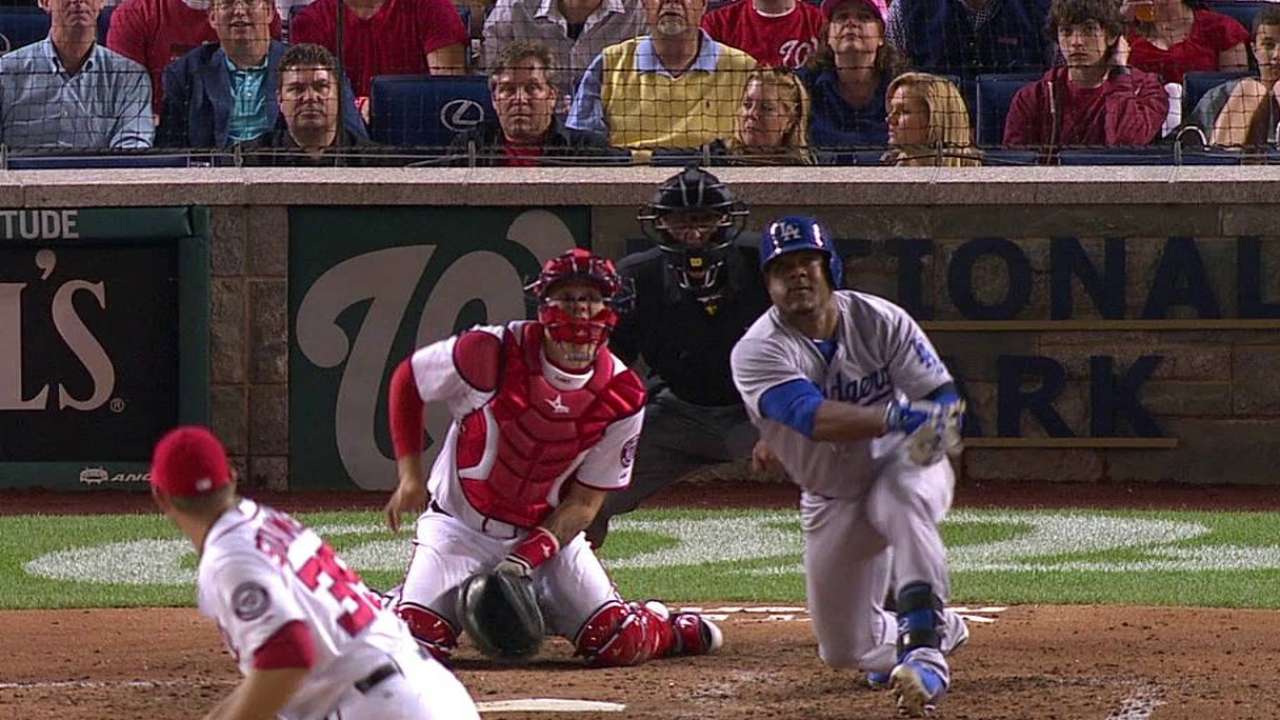 LOS ANGELES -- Ninety minutes before Sunday's game, manager Don Mattingly was unsure whether Juan Uribe would be available to play or whether he would headed for the disabled list with a strained right hamstring.
After the game was over, Mattingly still was unsure, although the fact that infielder Alex Guerrero did not play for Triple-A Albuquerque on Sunday raised suspicions that a stint could be a possibility.
Uribe went through running, throwing and agility drills for trainer Stan Conte but was not in the lineup for a third consecutive game. The Dodgers have been in no hurry to place Uribe on the DL, mainly because they don't have a Major League-ready replacement in the farm system.
Mattingly said that the club is feeling more confident that Uribe could avoid the DL, but he sounded apprehensive about playing more games with a short-handed bench and a platoon of Justin Turner and Chone Figgins at third base.
In other injury news, Mattingly said that pitcher Hyun-Jin Ryu could throw off a mound on Tuesday after pitching to a catcher on flat ground on Sunday. Ryu last pitched two weeks ago and would be eligible to be activated on Tuesday, as Mattingly has said he might be able to return without making a Minor League rehab start.
Catcher A.J. Ellis began a two-game Minor League rehab assignment for Triple-A Albuquerque on Sunday by going 1-for-2 with a walk, a double-play grounder and a caught stealing (really). He could return this week, which will force the Dodgers to decide whether to keep Drew Butera or Miguel Olivo as the back-up with the chance of losing the other to another club.
Ken Gurnick is a reporter for MLB.com. This story was not subject to the approval of Major League Baseball or its clubs.