Tough call: Mattingly starts Crawford over Ethier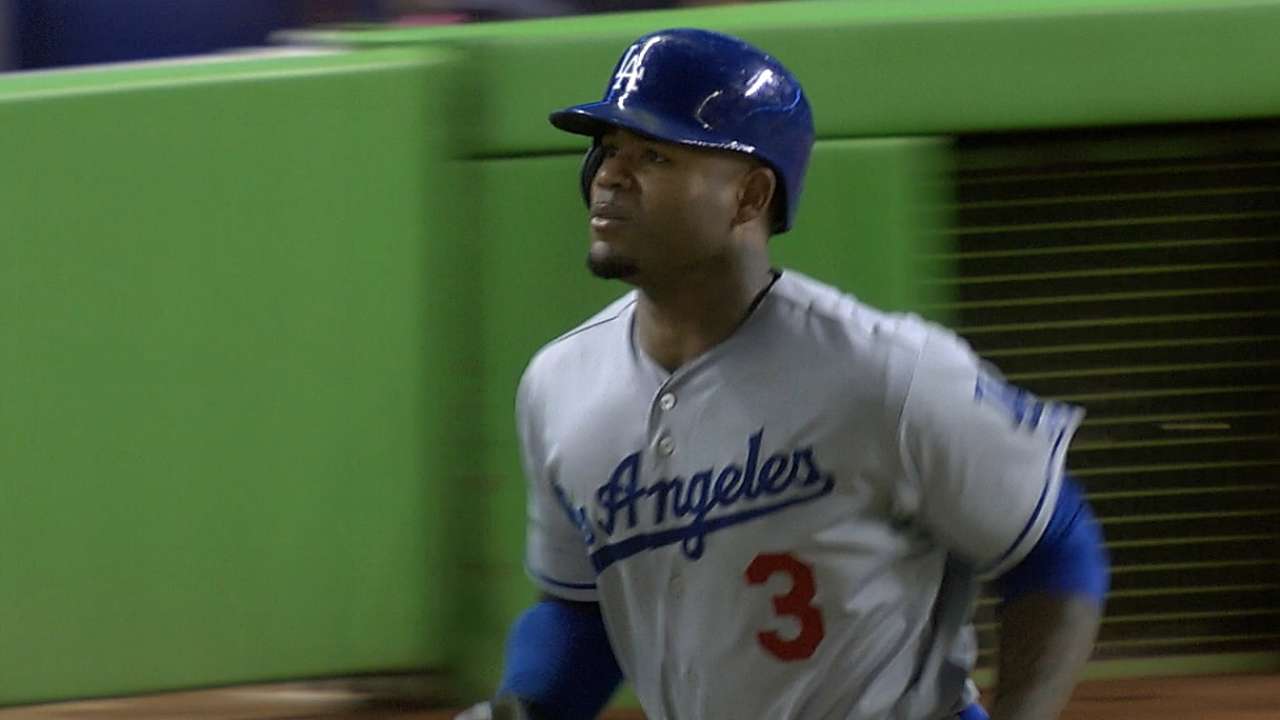 LOS ANGELES -- Manager Don Mattingly said, on most days, picking three starters from his four name outfielders is relatively easy.
On Saturday, not so much.
Mattingly started left fielder Carl Crawford, who had a .278 career average against Giants starter Matt Cain, instead of Andre Ethier, who had a .413 average against the Giants righty.
Ethier was stunned after hearing secondhand that he wasn't playing, and he walked across the clubhouse to see the lineup card with his own eyes.
"I feel Carl is swinging the bat good," explained Mattingly. "You kind of look at the last couple years, it's not quite as good with Andre. More than anything, it's about how good Carl has been swinging. I'll try to ride that and see how it goes."
Neither Crawford nor Ethier started Friday night against lefty Madison Bumgarner. During Saturday's 6-2 win over the Giants, Crawford went 1-for-4 to extend his hitting streak to seven games, during which he's 12-for-24 with a homer and three RBIs, raising his average from .185 to .257. Ethier is 10-for-31 during that stretch, raising his average from .194 to .245 after entering Saturday's game as a pinch-hitter and going 0-for-1.
Of course, Ethier has no choice but to consider himself the fourth outfielder if he can't crack the lineup when the Dodgers are facing a pitcher he owns.
"With certain guys, it's easier against lefties, but today was pretty hard," said Mattingly. "Carl is swinging good. Andre's history is good. Which way do you go? Today is not an easy one."
Mattingly conceded he has some concern about a player like Ethier when his playing time is erratic. But he said this gives Ethier a chance to continue working on mechanics.
"In a sense, this isn't all bad," Mattingly said.
Ken Gurnick is a reporter for MLB.com. This story was not subject to the approval of Major League Baseball or its clubs.