Dodgers bring up Olivo, option Federowicz
Mattingly calls young catcher's demotion part of 'maturation process'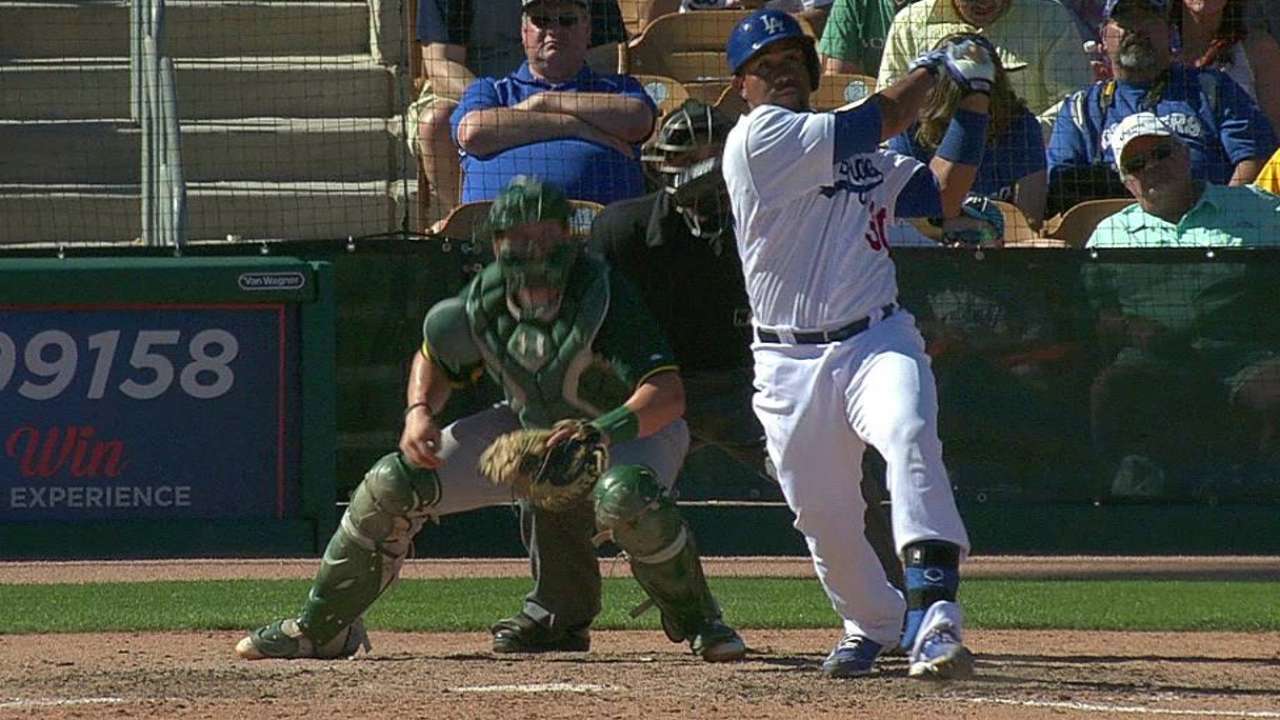 MINNEAPOLIS -- Manager Don Mattingly said Wednesday's demotion of catcher Tim Federowicz should be considered part of the "maturation process" of a young ballplayer.
Federowicz, batting .109 after 13 games, was optioned to Triple-A Albuquerque and replaced by 10-year veteran Miguel Olivo, whose contract was purchased from Albuquerque.
To make room on the 40-man roster, pitcher Chad Billingsley was moved from the 15-day disabled list to the 60-day disabled list. That move is procedural as Billingsley had a setback in his recovery from Tommy John surgery.
Mattingly said Federowicz was pressing after given a chance to start regularly following A.J. Ellis' knee surgery.
"He did try to do too much," said Mattingly. "He said as much to me today. It's a lot like Dee [Gordon]. It's the process of being a young player. There are very few able to take a job a run with it and never go back down, like Yasiel [Puig] taking the game by storm. It's the maturation process."
Olivo has an out clause in his contract that would allow him to become a free agent if the Dodgers didn't add him to the Major League club.
He has a .241 career batting average with 145 home runs and 488 RBIs. In 15 games at Albuquerque, he hit .390 with four homers and 18 RBIs. As a non-roster invitee with the club in Spring Training, Olivo batted .263 (5-for-19) with two doubles and three RBIs.
Ken Gurnick is a reporter for MLB.com. This story was not subject to the approval of Major League Baseball or its clubs.