Disappointed Kershaw to make another rehab start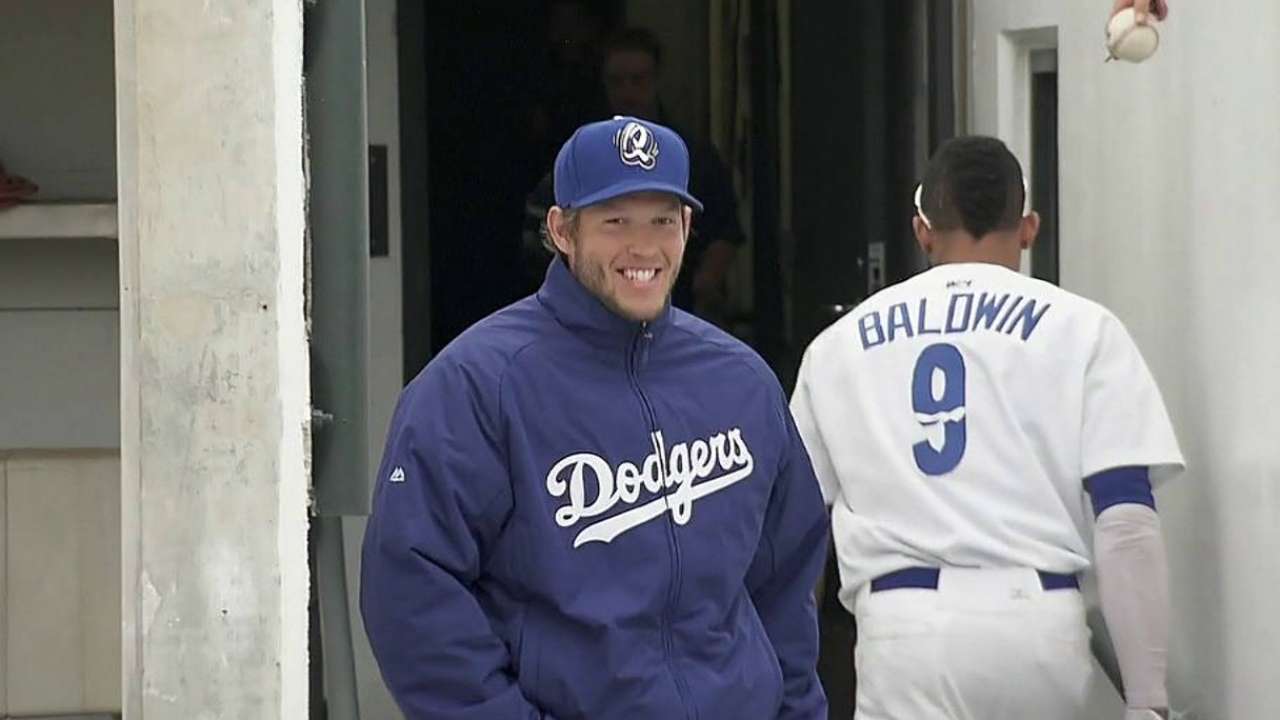 LOS ANGELES -- Another exhale was permitted around Dodger Stadium on Sunday when rehabbing ace Clayton Kershaw threw his post-start bullpen session and pronounced all systems go.
But it was Kershaw whose exhales were measured following the Dodgers' 6-1 loss to Colorado on Sunday when it became clear that he had lost his spirited fight to rejoin the Dodgers' rotation without another Minor League rehab assignment.
Not long after manager Don Mattingly said Kershaw definitely will make one more Minor League start before rejoining the Dodgers, the Cy Young winner made it clear he does not agree with it.
"Not really," said Kershaw, who lobbied since Friday's start for Class A Advanced Rancho Cucamonga to make his next start a Major League one. "I did the best I could. But I'm not going to fight the team if everybody doesn't want me to do something."
Mattingly made his thinking clear while talking with reporters before the game.
"In my mind, it really hasn't changed," Mattingly said. "The biggest thing we've talked about is pitch count -- how do you get from 50-some pitches to 90?"
Pitching for Rancho Cucamonga, Kershaw threw 56 pitches Friday. On a five-day rotation, his next start would come Wednesday. The Dodgers are in Minnesota that day; currently, Dan Haren is scheduled to start.
Though the Dodgers purposely did not specify where Kershaw's next start will be, Double-A Chattanooga is at home this week, which means the team's ace could start there and then rejoin the Dodgers on the road in Miami next weekend.
"His next start, we want to get him to the 75-to-80-pitch range," Mattingly said, adding that from there, Kershaw would feel like he would be good for 90 or 95 pitches in his next Dodgers outing.
Kershaw does not think the Dodgers need to be holding the yellow caution flag.
"I feel normal," he said. "That's the hard part, going to pitch another [Minor League] game when I feel healthy."
Mattingly said earlier that Kershaw shared his "two cents" in the debate, but insisted that the Dodgers' final decision in the matter would be made "with some common sense for the whole season."
Scott Miller is a contributor to MLB.com. This story was not subject to the approval of Major League Baseball or its clubs.