Kemp still seeking consistency at plate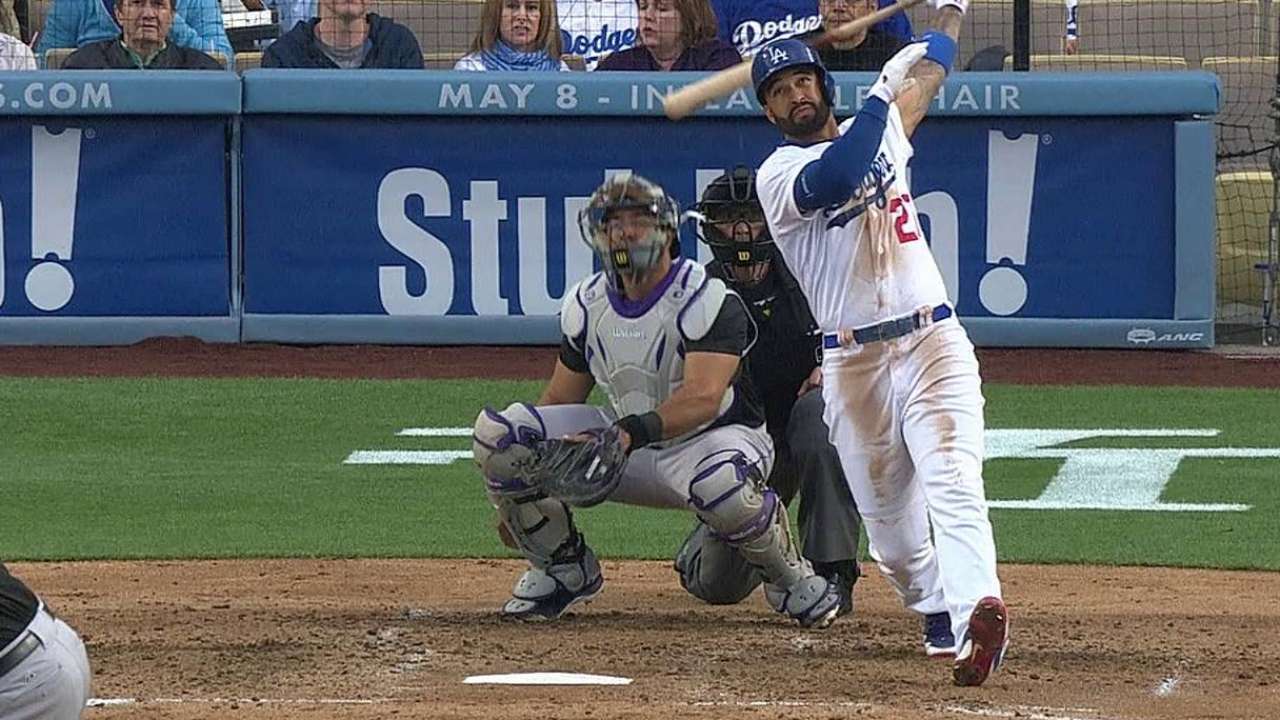 LOS ANGELES -- Matt Kemp doubled and homered against the Rockies on Saturday night and, in one indication that perhaps his swing is returning to the productive, calibrated swing of old, he sent the homer over the right-field fence.
"That means it's a good swing," said Kemp, who now is hitting .219 with four homers and eight RBIs. "I've got to continue to consistently drive the ball to right field to be successful. It's moving in the right direction."
The outfielder has shown flashes of his old self since being activated from the disabled list on April 4 following major ankle surgery last fall, but consistency has been elusive.
"I'm going to be good," he said. "I'm going to get in my groove. I'm not worried about a lack of hitting one day.
"I'm not having as many good at-bats as I should be having, but I'll work out of it."
A man who once had 40 stolen bases during his monster 2011 season is starting to move a little better, too. He swiped third base in the second inning Saturday night, his third steal of the season.
"Shoot, I've got to get on base to steal bases," he said. "As soon as I get on base, you'll see me stealing."
Scott Miller is a contributor to MLB.com. This story was not subject to the approval of Major League Baseball or its clubs.