Homer leader A-Gon insists he's not a power hitter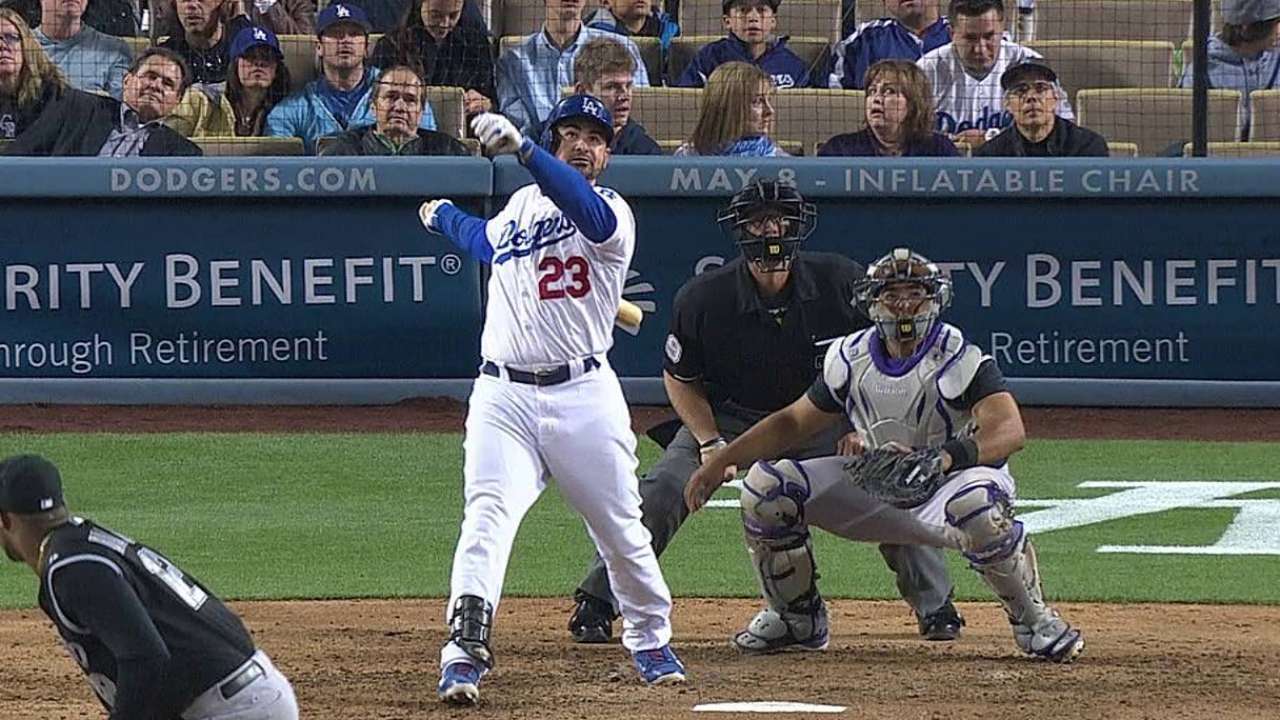 LOS ANGELES -- After belting his eighth homer of the season, which puts him in the NL lead, Adrian Gonzalez continues to insist that he is not a "power hitter."
Funny, because he sure looks like one right now. How does manager Don Mattingly view him these days?
"He's a line-drive hitter with power," the manager said. "He can not be a power hitter all year long. Just keep hitting them at this pace and we'll be happy."
Scott Miller is a contributor to MLB.com. This story was not subject to the approval of Major League Baseball or its clubs.