Extra innings not kind to Dodgers early on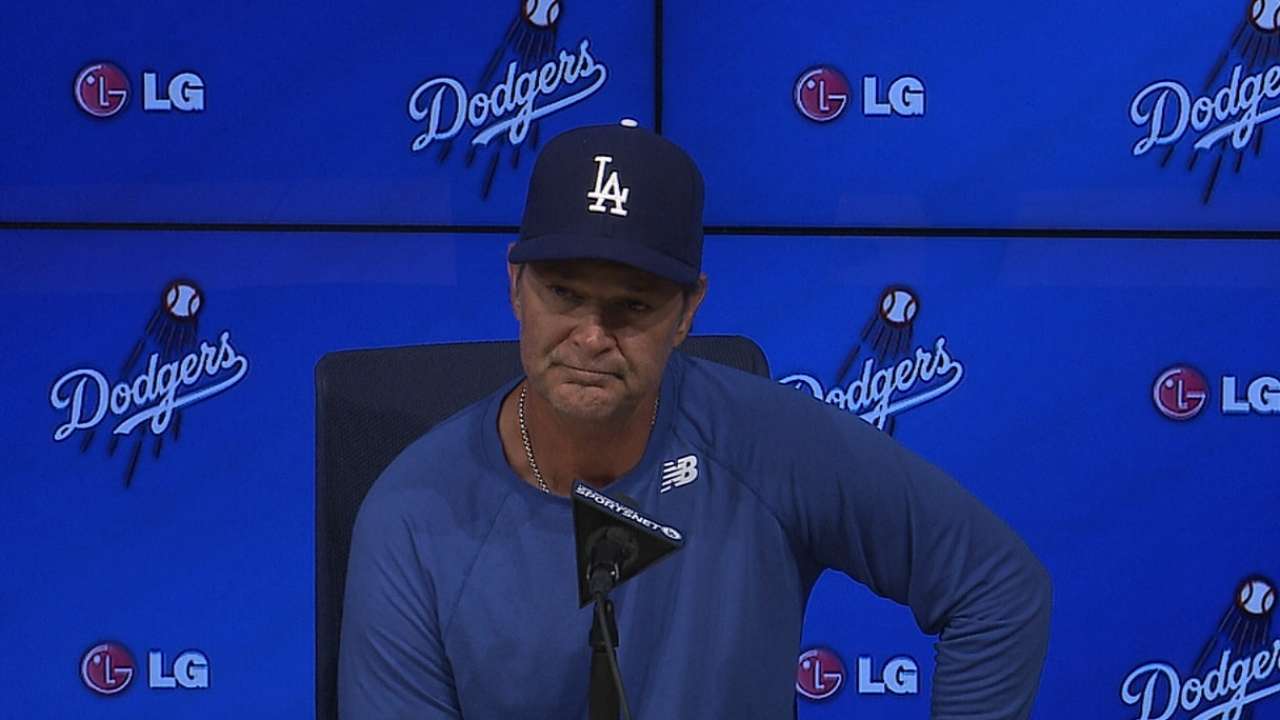 LOS ANGELES -- Following Friday night's 11-inning loss to open the series with the Rockies, the Dodgers are 1-5 in extra innings this season.
They were 10-5 in extra innings last season, including 5-1 in Dodger Stadium. That magic, especially at home, has been elusive in 2014. So far this season, they are 1-4 in extras at home.
"We haven't been very good in them so far," manager Don Mattingly acknowledged.
Mattingly appears unconcerned, mostly because of the small sample size and the fact that it's still early. A team must win extra-inning games with pitching, he said, and short term, things have not fallen into place for the Dodgers. Long term, Mattingly said, winning in extra innings can set a precedent that can carry a team a long way.
"In my mind, I think we have enough guys who want to win that we're not willing to take the hit [such as] moving the runner over," Mattingly said of key situations. "It's not a bad thing."
Translated: Many hitters in the Dodgers' collection of marquee names attempt to take the game into their own hands. The result is, this has not been a team that takes what the pitcher gives it, and maybe pieces a late, game-winning rally together on three singles.
"We've got a lot of guys who have been the guy on their club in the past," Mattingly said. "There's really no one the guy here. We have a lot of good players.
"We need a guy to get a guy over, or a guy to get on base to start a rally. Those kinds of things."
Scott Miller is a contributor to MLB.com. This story was not subject to the approval of Major League Baseball or its clubs.