Kemp battling to find consistency at plate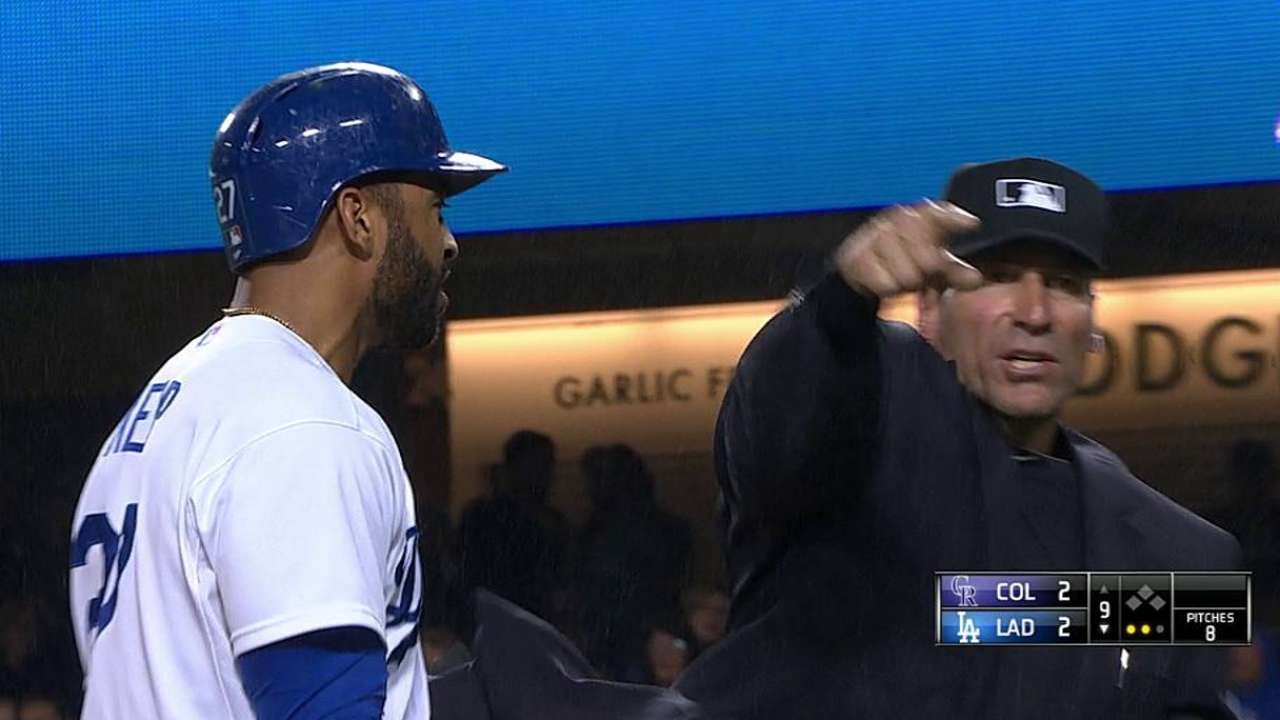 LOS ANGELES -- A day after being ejected by plate umpire Angel Hernandez in the ninth inning, Matt Kemp was back in the lineup batting fifth against Rockies starter Juan Nicasio.
The ejection was just one more speed bump early in a season in which Kemp hasn't been able to shift out of first gear. Entering Saturday, he was hitting only .200/.294/.433 with three homers and seven RBIs. Most alarming: 21 strikeouts in 68 plate appearances.
"I'm good," Kemp said. "I'm good, brother."
Kemp has never been a low strikeout guy. Three times, he's had 150 or more in a season. His high was 170 in 668 plate appearances in 2010. He also had 159 in 689 plate appearances in a 2011 season in which he could have won the National League Most Valuable Player Award (he finished second to Milwaukee's Ryan Braun) and 153 in 657 plate appearances in 2008.
"Obviously, things are not going the way he was hoping," manager Don Mattingly said. "The more he stays steady, that's going to change.
"He hasn't played, it seems like, in a couple of seasons. Part of that is [the time off]. Matt is trying really hard. He wants to show us he's back."
Mattingly also thinks perhaps the four-man outfield rotation with Kemp, Carl Crawford, Andre Ethier and Yasiel Puig plays into it, too.
"I think they feel a little bit like, 'I've got to show what I can do to stay in the lineup,'" Mattingly said. "I think that's part of it."
Kemp homered and doubled, finishing 2-for-4, in the club's 6-3 victory over the Rockies on Saturday. He struck out once.
Scott Miller is a contributor to MLB.com. This story was not subject to the approval of Major League Baseball or its clubs.