Crawford gets day of rest in outfield shuffle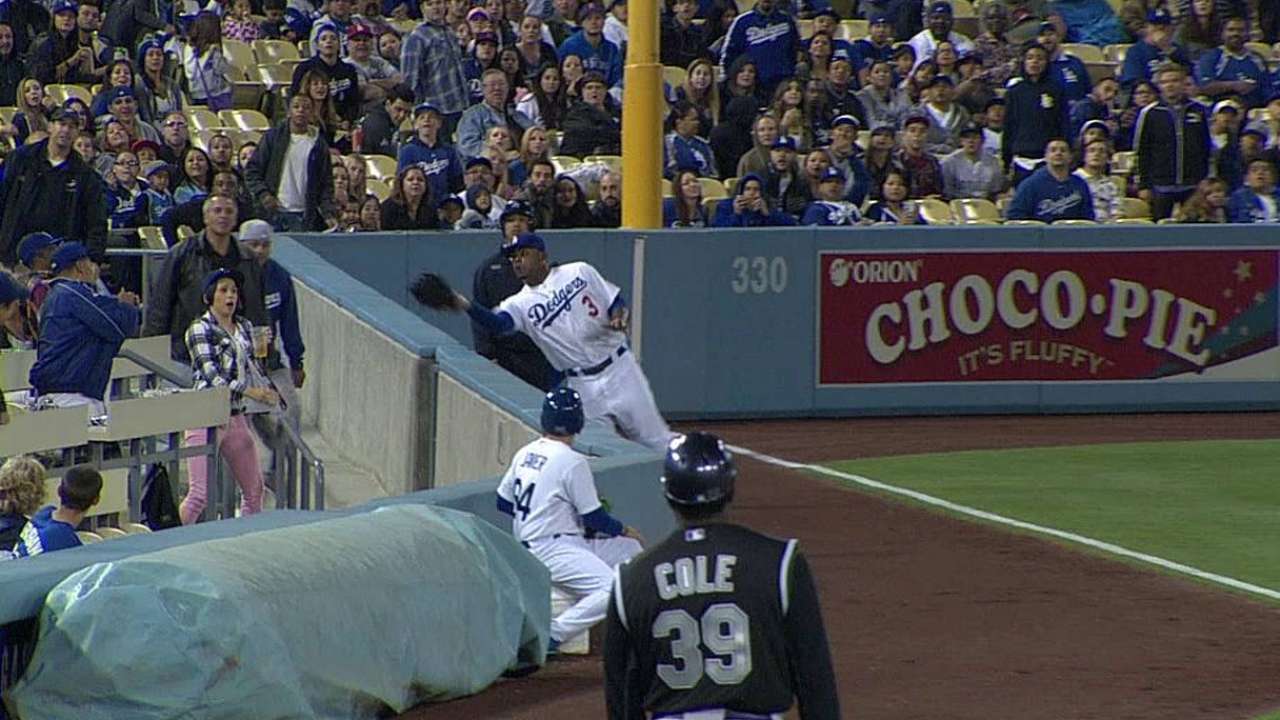 LOS ANGELES -- It was notable on Friday when Carl Crawford was dropped to sixth in the batting order as second baseman Dee Gordon more and more shows he can be an igniter in the leadoff spot. Then, on Saturday, Crawford was dropped out of the lineup completely.
The premise of the strategy was straight forward enough. It was just a day of rest for the 32-year-old outfielder.
But with Crawford hitting just .209/.229/.299, that doesn't make it any easier for him.
"I'm just, you know, maintaining," Crawford said. "At least, I'm trying to."
Crawford said he simply checks the lineup upon his arrival to the clubhouse each day. He doesn't have special huddles with the manager to find out what's going on.
"You know, it's a situation where you've just got to take everything in stride and stay positive," he said. "I just come to the field prepared as if I'm going to play. And you pay attention during the game -- you know when you might be coming in.
"I'm trying my best to make the adjustment, to be successful in any situation."
Crawford entered Saturday's 6-3 victory in the eighth inning as a pinch-hitter. He walked and scored on Yasiel Puig's RBI double.
Scott Miller is a contributor to MLB.com. This story was not subject to the approval of Major League Baseball or its clubs.