Crawford dropped to sixth in Dodgers' lineup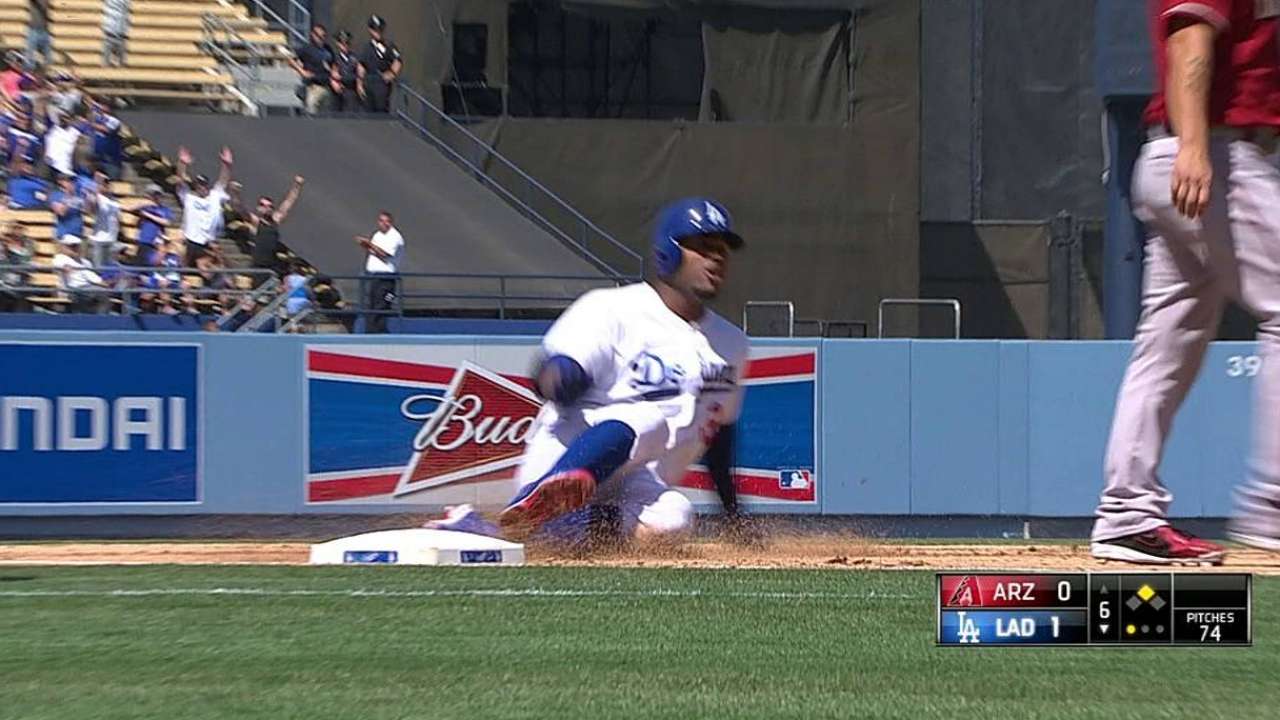 LOS ANGELES -- Carl Crawford was listed sixth in Friday night's batting order, the first time this season he's been lower than second, but Dodgers manager Don Mattingly insisted it's no demotion.
"I feel like Carl is swinging the bat really well. He's hit balls on the nose and not got a lot for it," Mattingly said of Crawford, who has a .222 average and .548 OPS. "We feel we can use him with a chance to drive in runs."
In Mattingly's daily outfield roulette, Crawford played left field, Matt Kemp was in center, batting fifth, and Yasiel Puig in right, batting second.
Mattingly agreed that by putting Crawford behind Kemp, it allows him to keep the speedy Dee Gordon leading off, with Puig protected by Hanley Ramirez and Adrian Gonzalez. When Crawford has hit second, either Puig or Gordon gets dropped. Now, Mattingly can have some stability through the top half of the batting order.
"Leadoff is the place where Dee is freest," said Mattingly, who indicated Gordon would remain there against most pitchers, if he continues to hit.
Ken Gurnick is a reporter for MLB.com. This story was not subject to the approval of Major League Baseball or its clubs.