All systems go for Hamels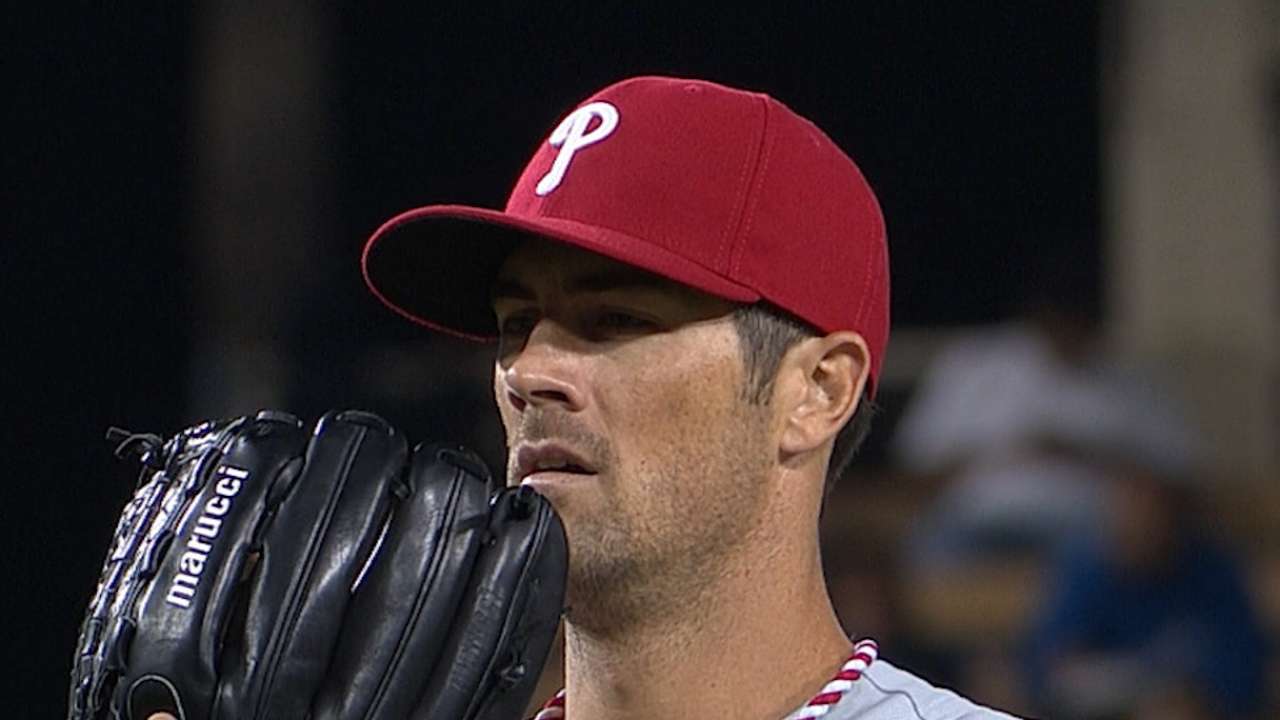 LOS ANGELES -- A day later, there appeared to be no setbacks for Phillies left-hander Cole Hamels as he opened his season with six innings and 86 pitches in Wednesday night's 5-2 loss to the Dodgers.
Hamels made it clear following the game that he could have pitched longer, saying he figured he could stick around for 100, 105 pitches. But Ryne Sandberg and the Phillies, despite ongoing bullpen troubles, wanted to take no chances.
The manager also had zero problems with Hamels wanting more.
"That's the right answer," Sandberg said, noting that he has five pitchers in his rotation who don't like being removed from games.
Part of his thinking, Sandberg said, was that 90 pitches on an injury-rehabilitation assignment in Clearwater, Fla., are far different in intensity from 90 pitches in April in Dodger Stadium.
"For me, I thought it was outstanding for his first outing," Sandberg said. "We're a better team with him, and to have him continue, a rehab guy with 12 to 15 pitches [more added] at the end of that with stress, I think for the betterment of the team and for him that was an outstanding outing for him."
Monday's off-day following the Phillies' current three-city, 10-game trip will give Hamels -- and others in the rotation -- an extra day between starts, which won't be a bad thing, either.
Hamels' fastball was sitting at 89, 90 mph during his rehab outings, but it was up to 93 mph here Wednesday. Sandberg attributes that both to Hamels' progression and to the adrenalin of a Major League start.
"He bounced back well," Sandberg said. "He feels good today. That's all good news."
Scott Miller is a contributor to MLB.com. This story was not subject to the approval of Major League Baseball or its clubs.