Dodgers hope to ease Jansen's workload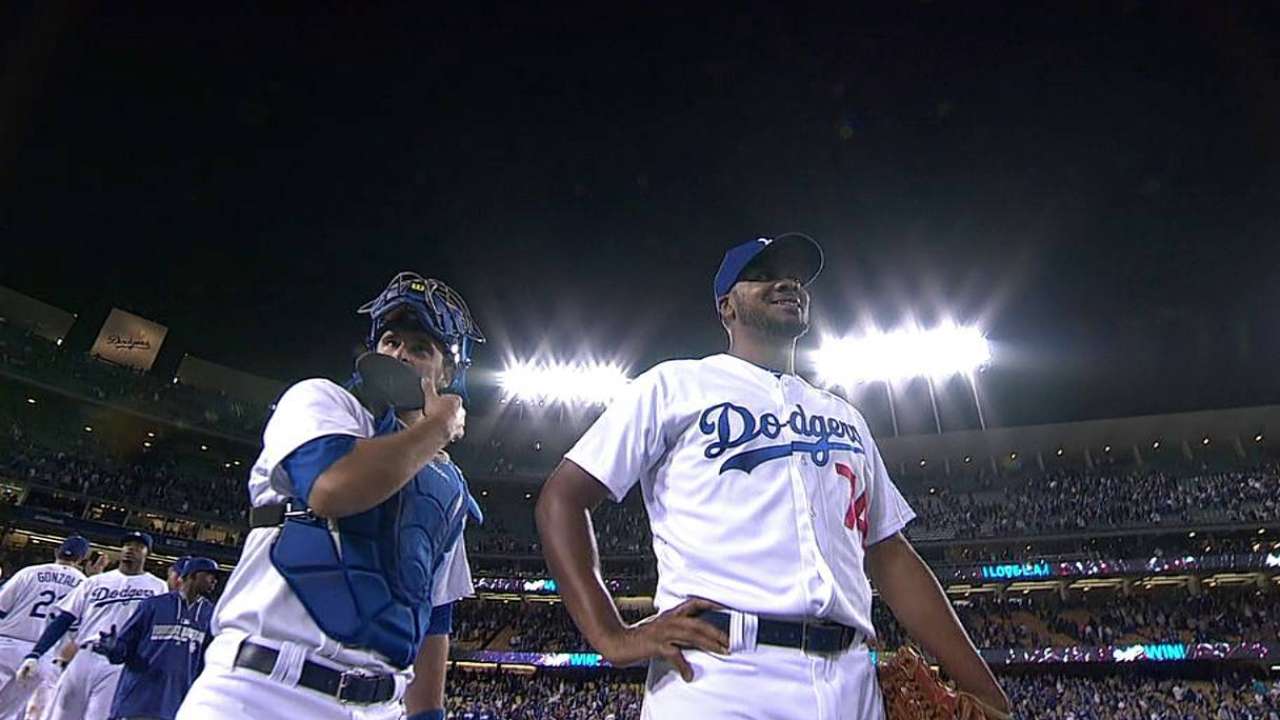 LOS ANGELES -- Dodgers closer Kenley Jansen has appeared in 15 of the team's 22 games heading into Thursday night's series finale with Philadelphia.
That puts Jansen on pace to appear in 110 games, which would break former Dodgers pitcher Mike Marshall's Major League record of 106 appearances set in 1974, when Marshall pitched a staggering 208 1/3 innings out of the bullpen, went 15-12 and earned 21 saves in 33 opportunities.
The Dodgers are extremely hopeful that Jansen threatens none of those stats.
"We're paying attention," said manager Don Mattingly. "There are a lot of factors. Our starters have been 12th in innings pitched. Our bullpen has pitched 80 innings. We've asked a lot of innings out there. Now we're playing 29 of 30 [days].
"I know that pace can't keep up and I don't think it will. You'll see it get better."
Jansen, who pitched four of the previous five days, said Thursday that his arm feels fine.
"It usually does in April and August," he said. "I'm fine."
Ken Gurnick is a reporter for MLB.com. This story was not subject to the approval of Major League Baseball or its clubs.